the price includes 0.08€ ecotax
USB control panel designed for Star Citizen game.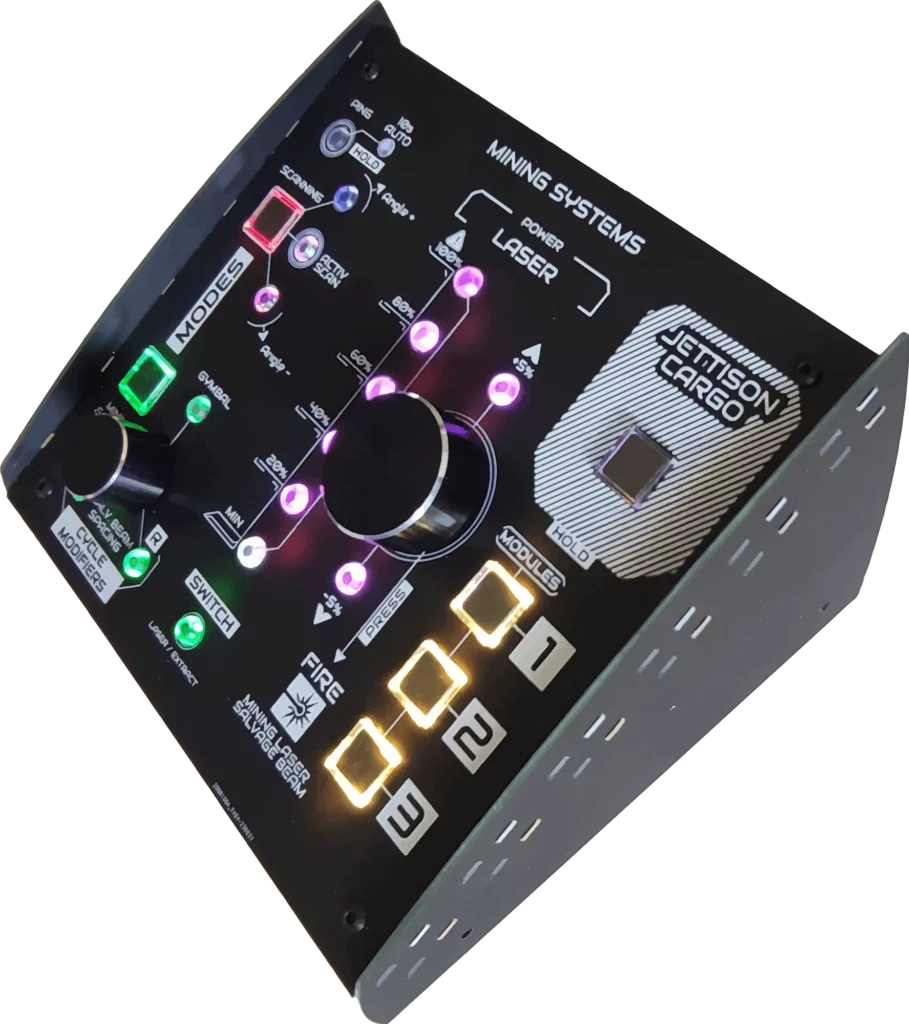 Elevate your mining experience with our advanced Mining System for Star Citizen. The Mining Panel Control puts precision at your fingertips, allowing you to scan, ping, and control your mining operations with ease. Customize your scanning angle, switch between mining and salvage modes effortlessly, and fine-tune laser power with precision using the rotary encoder and buttons.
The panel also features a jettison cargo function with a countdown timer for added convenience. Experience dynamic lighting effects that vary based on button presses and laser power adjustments, creating an immersive mining atmosphere. Enhance your mining efficiency and enjoy a seamless mining adventure in the cosmos with our Mining System.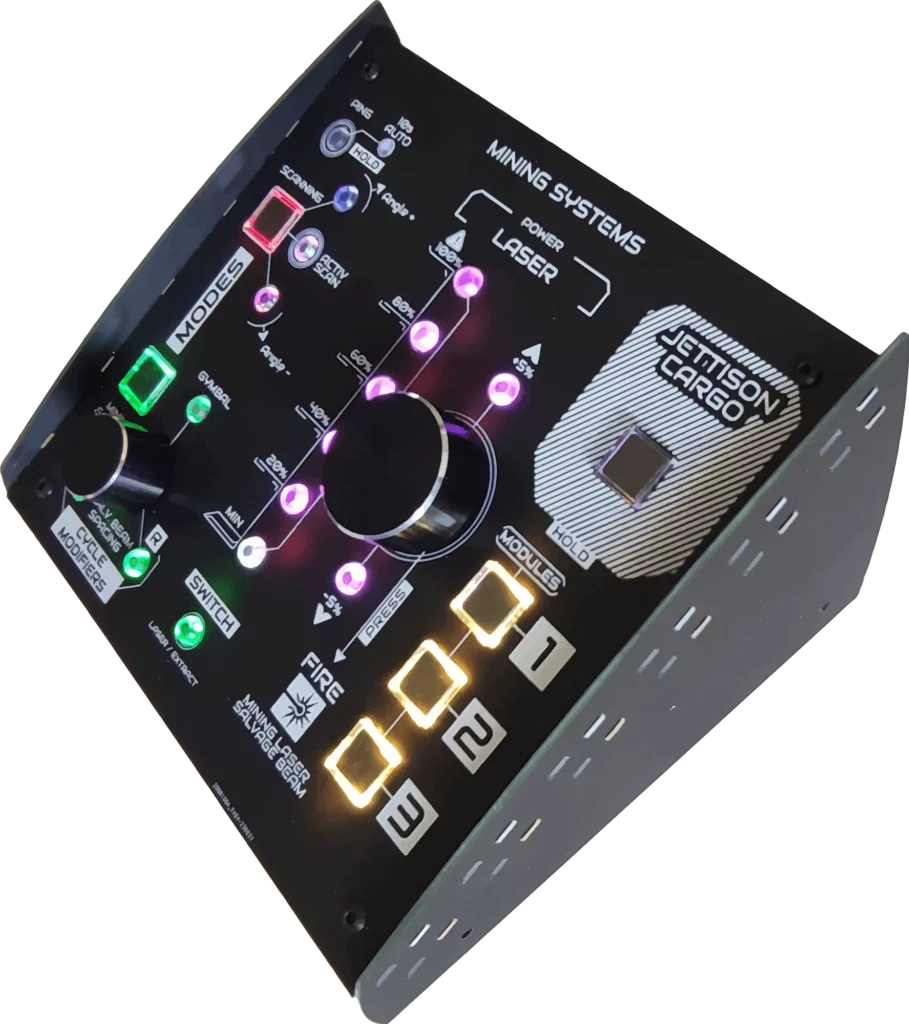 For each mode, the lighting varies depending on button presses. The lighting of the laser adjustment buttons also varies depending on the power sent.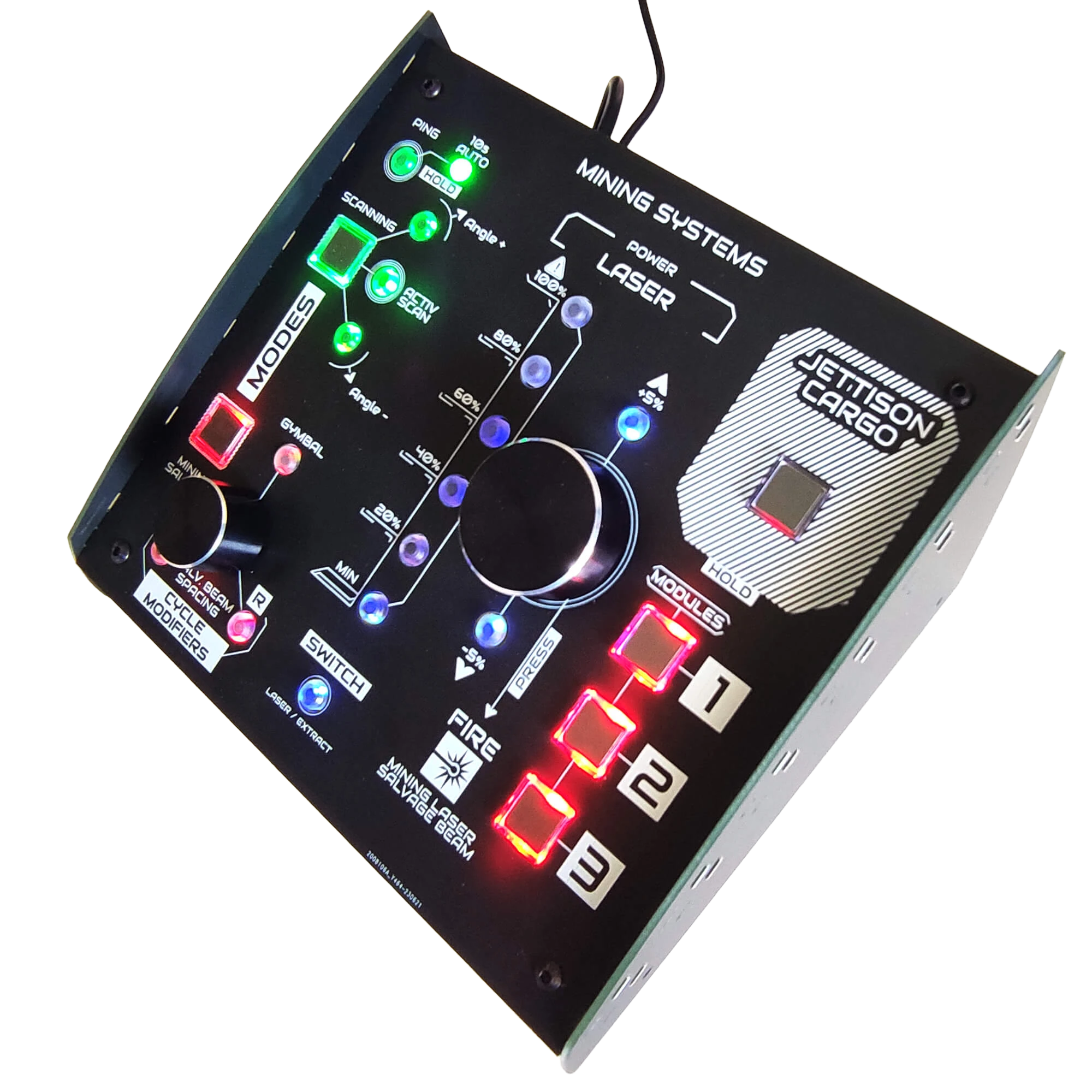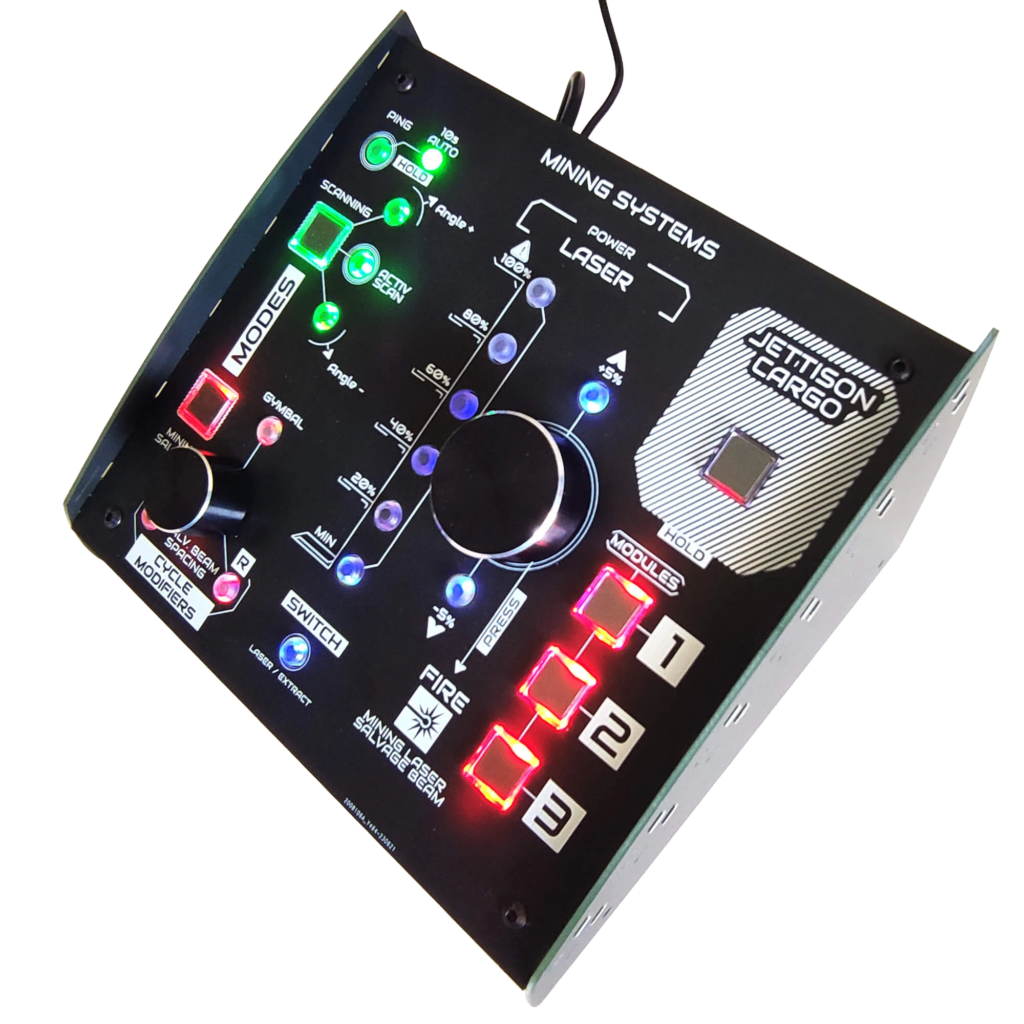 • 1x USB Cable 1.5m lenght
Lighting is
also powered directly throught USB
Up to 9 buttons and a rotary
encoder to adjust the power of your laser
with surgical precision.
For each mode, the lighting varies
depending on button presses.
The lighting of the laser
adjustment buttons also varies
depending on the power sent.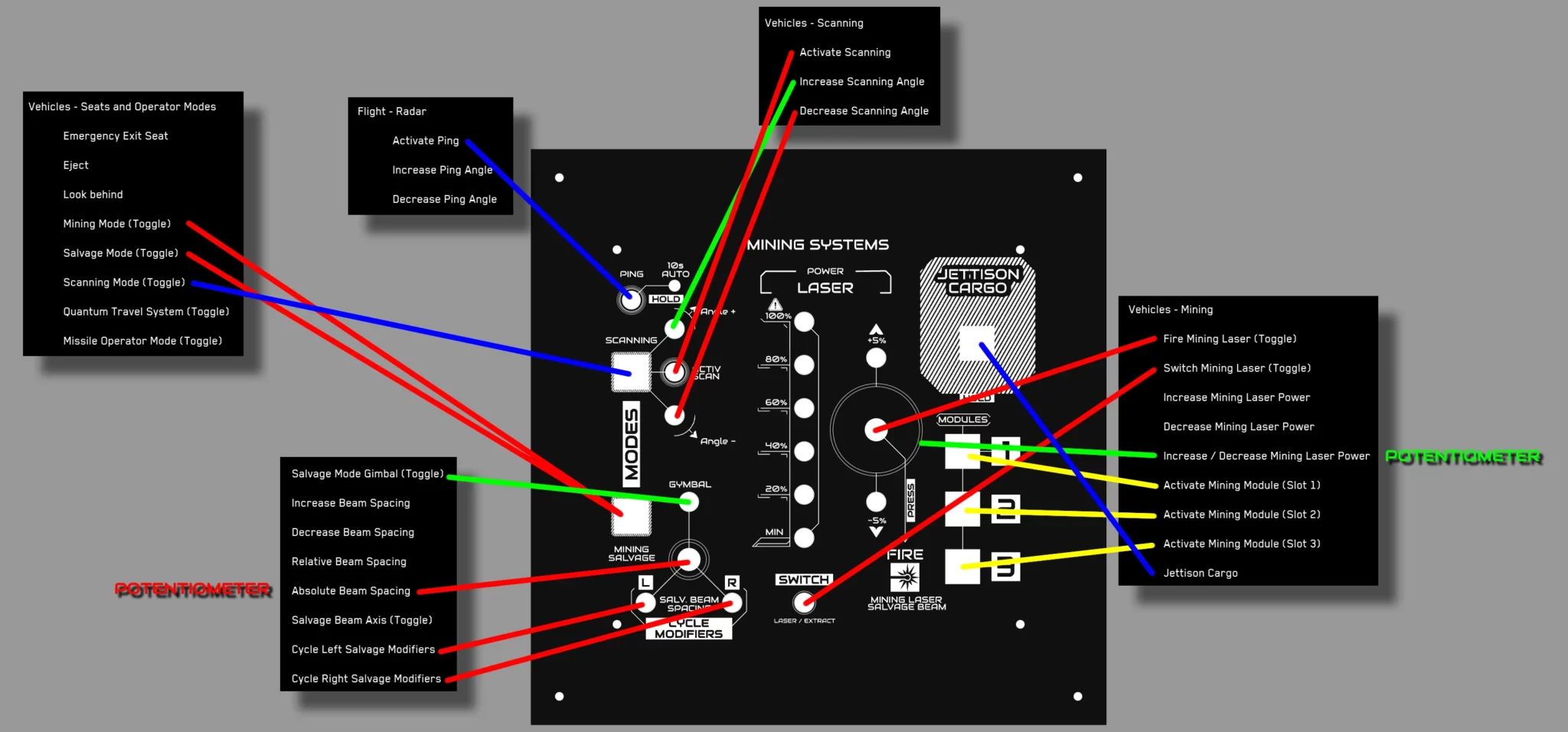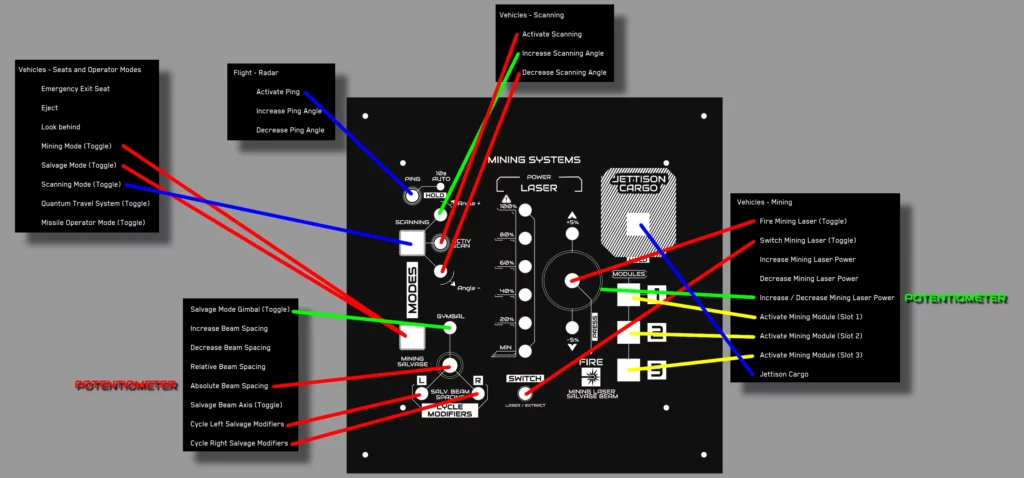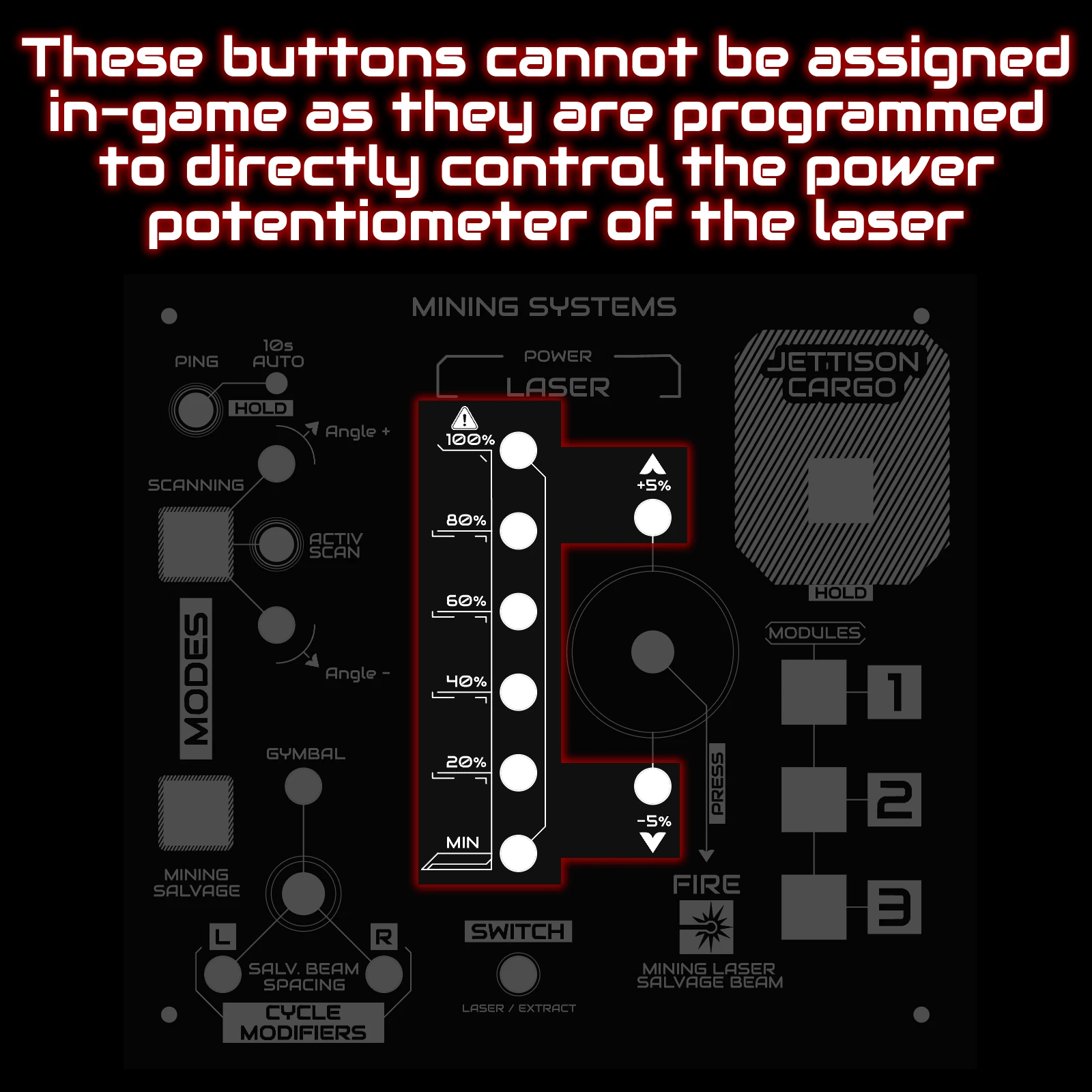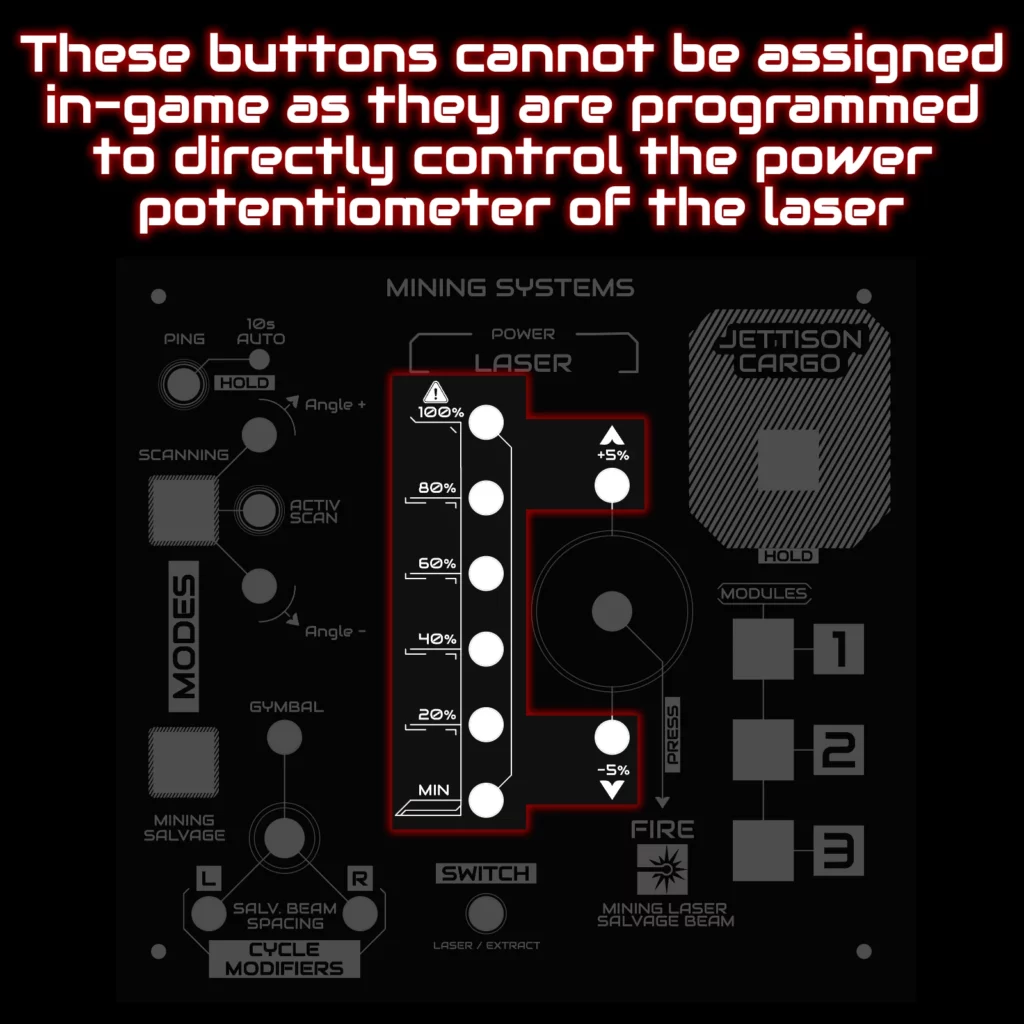 Our panels are available in 2 versions
• The first one is equipped with 2 side feet that allow easy installation on any desk.
• The second version is intended for people who want to build their own wooden cockpit. This version does not have feet and is directly screwed onto your setup.
In both cases, the product is plug & play and takes only a few minutes to install.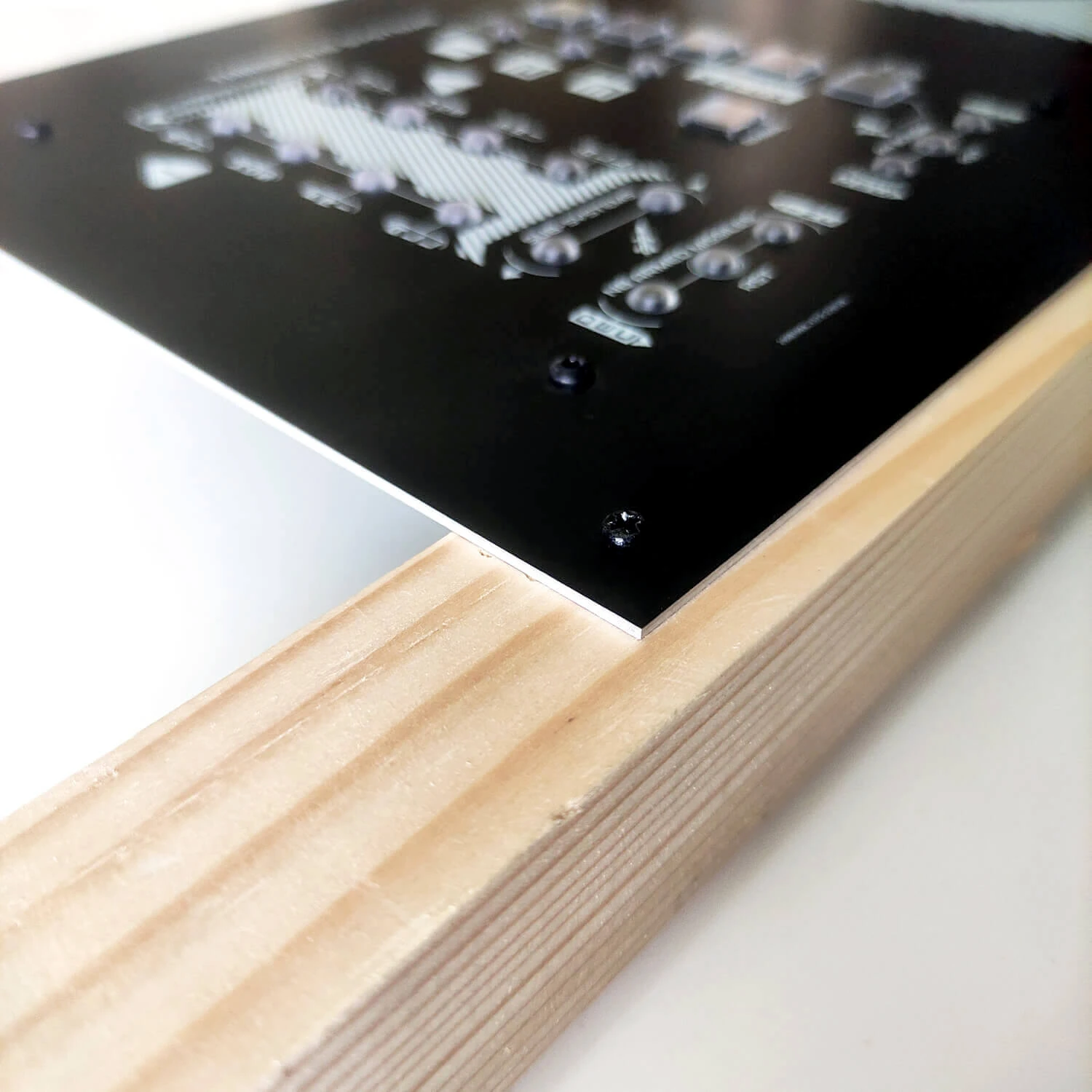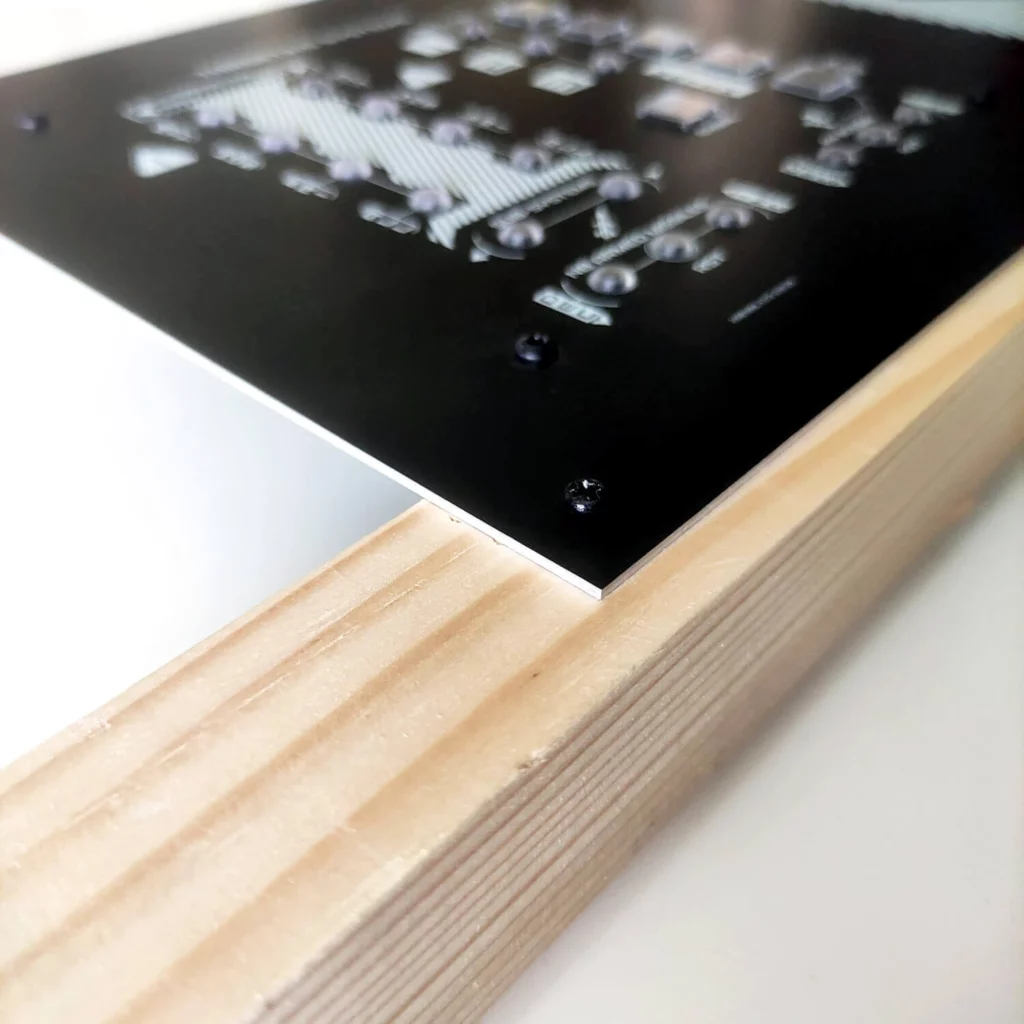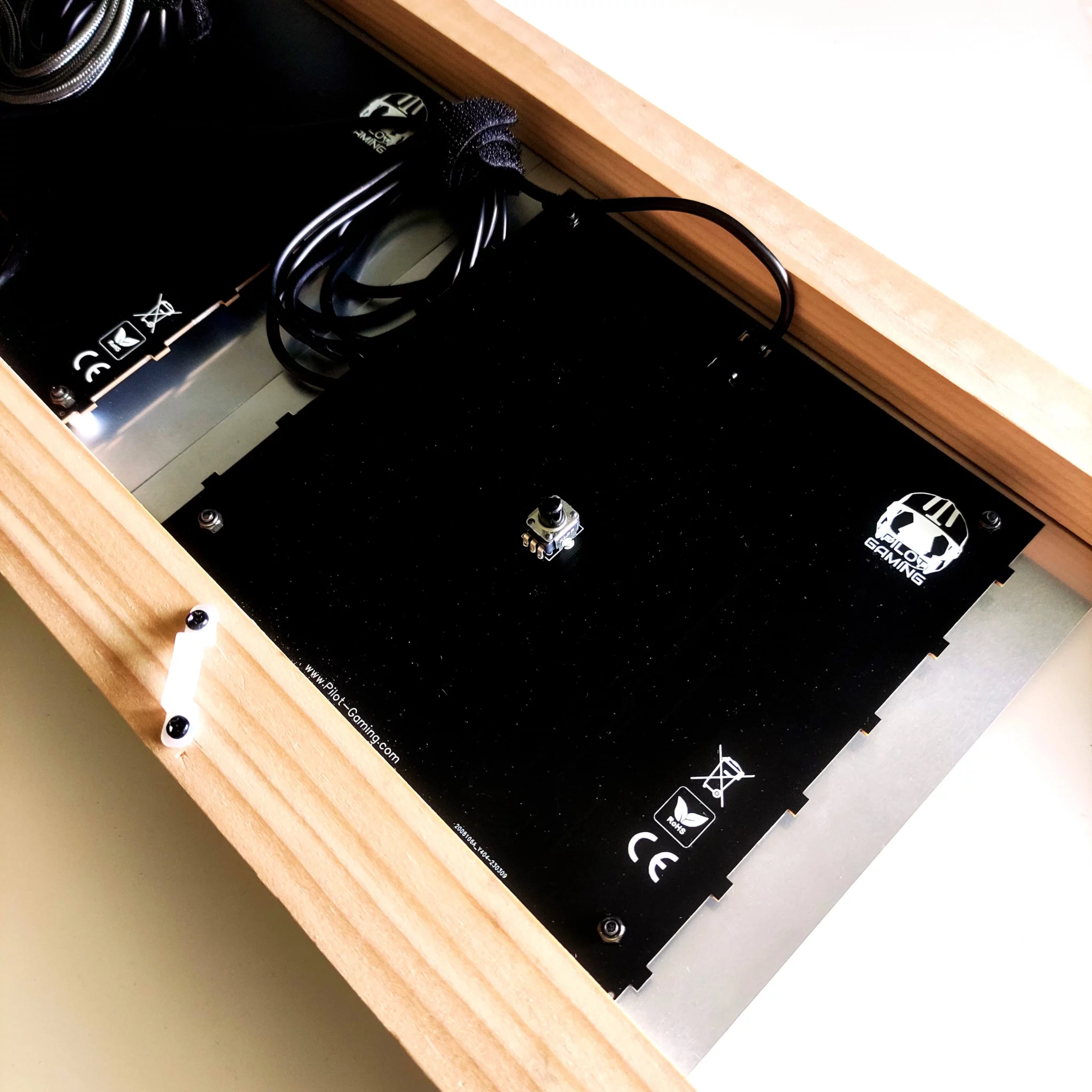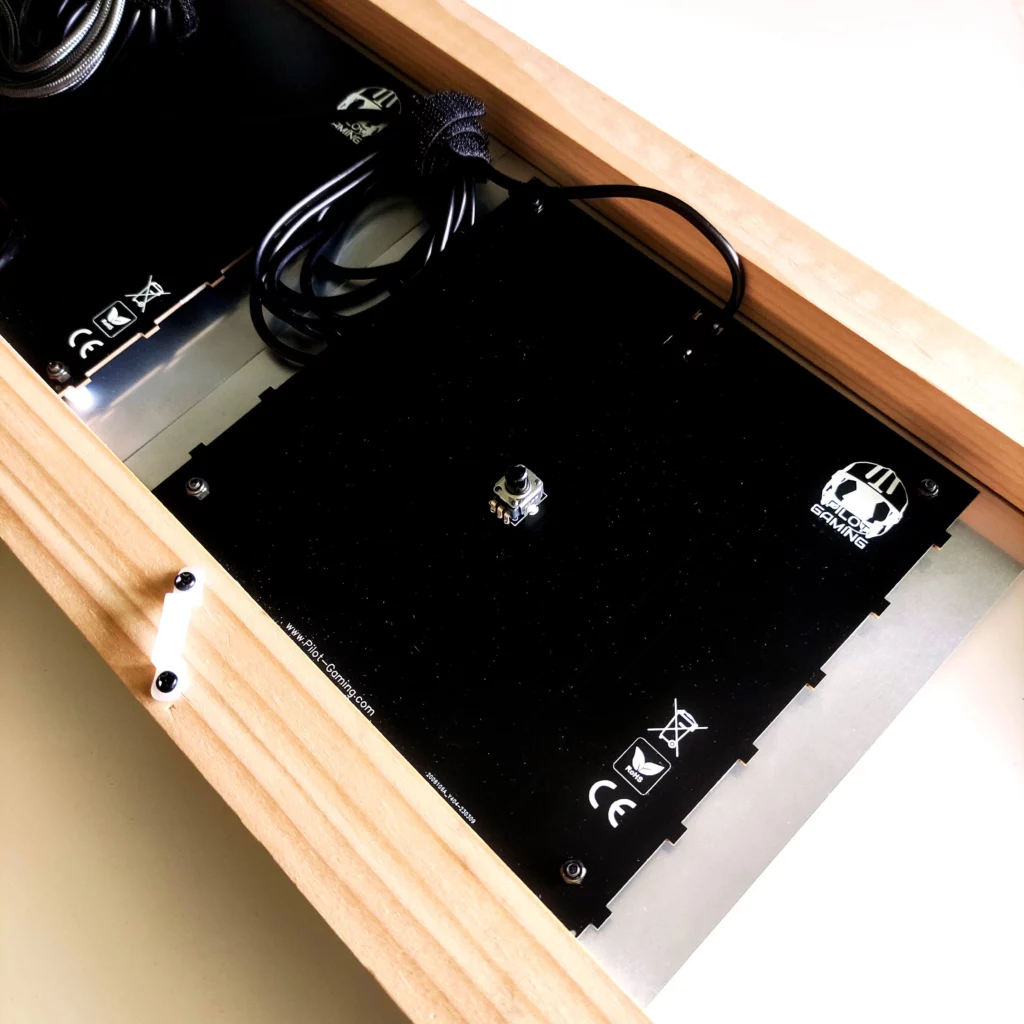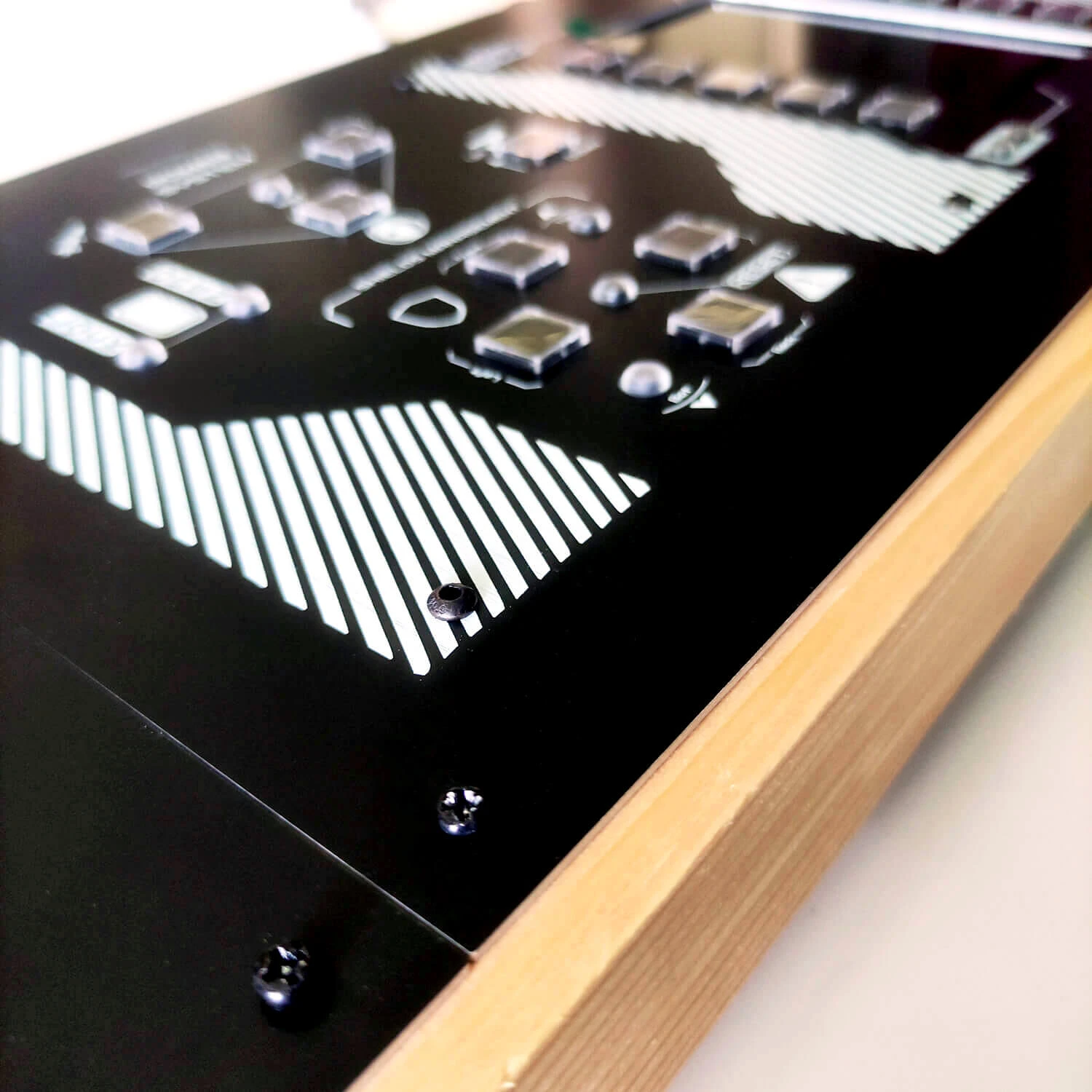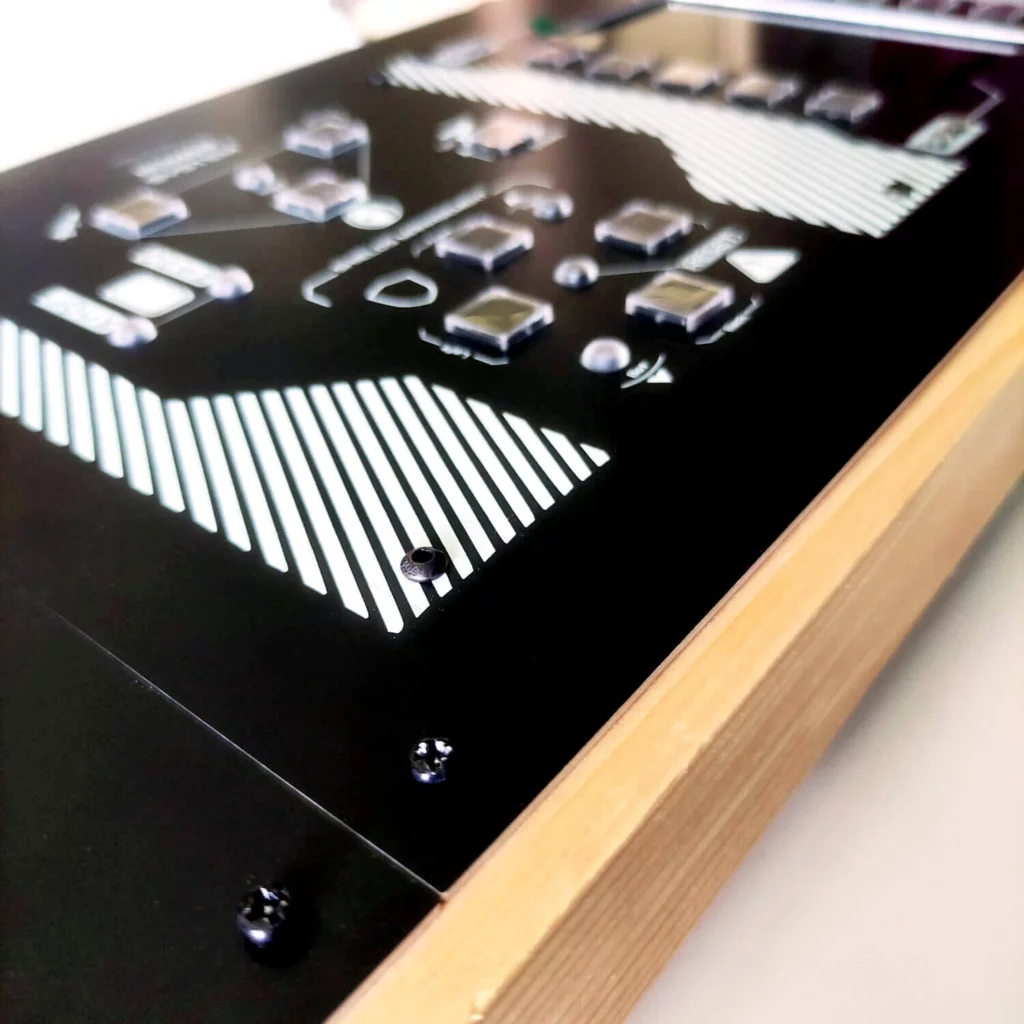 Additional information
| | |
| --- | --- |
| Weight | 0,5 kg |
| Dimensions | 20 × 20 × 20 cm |
| Power consumption | 320 mA |
Enhance gaming with our 5″ Screen & Targeting Systems panels!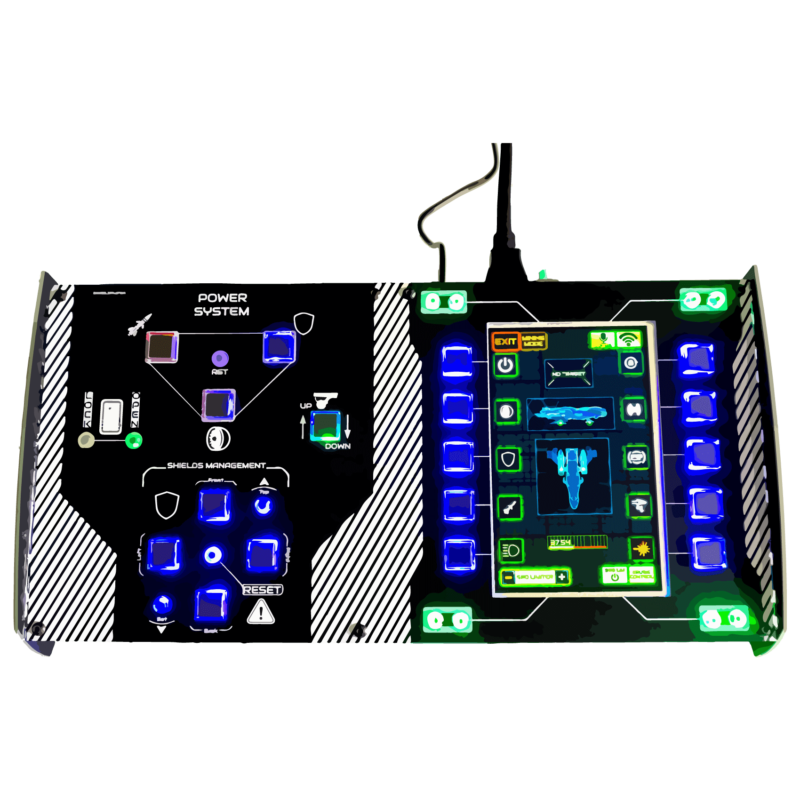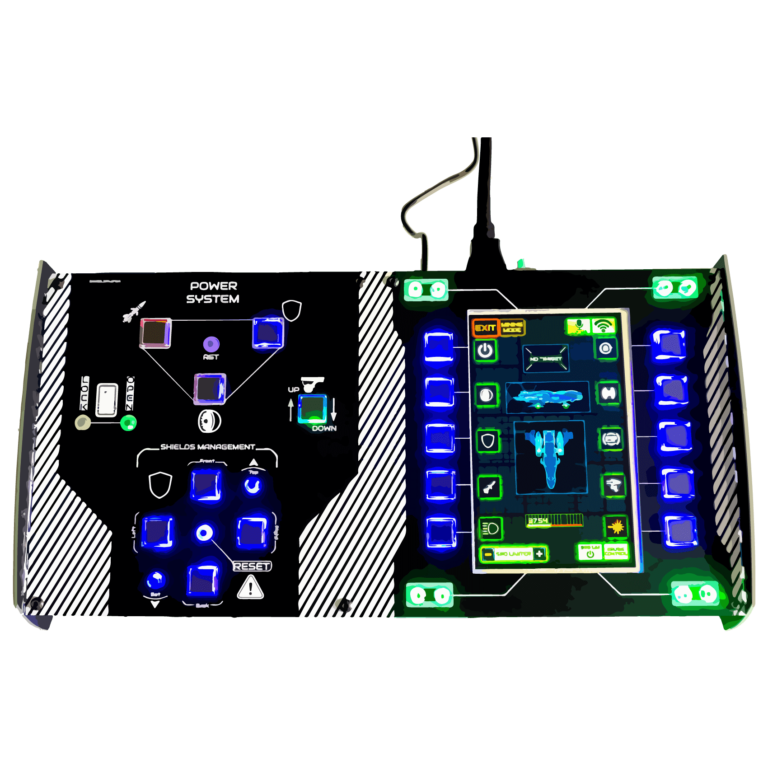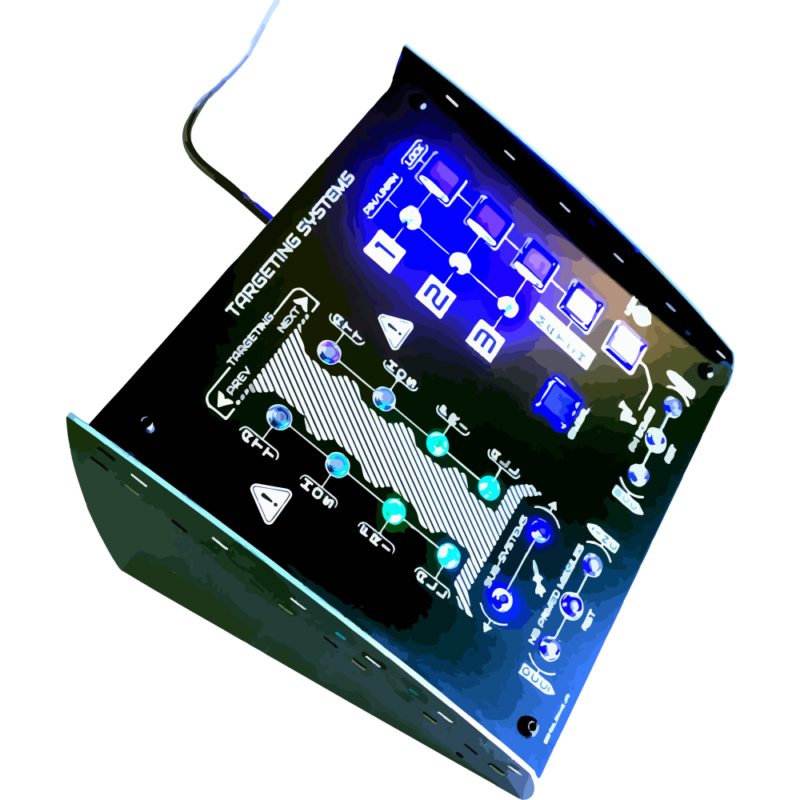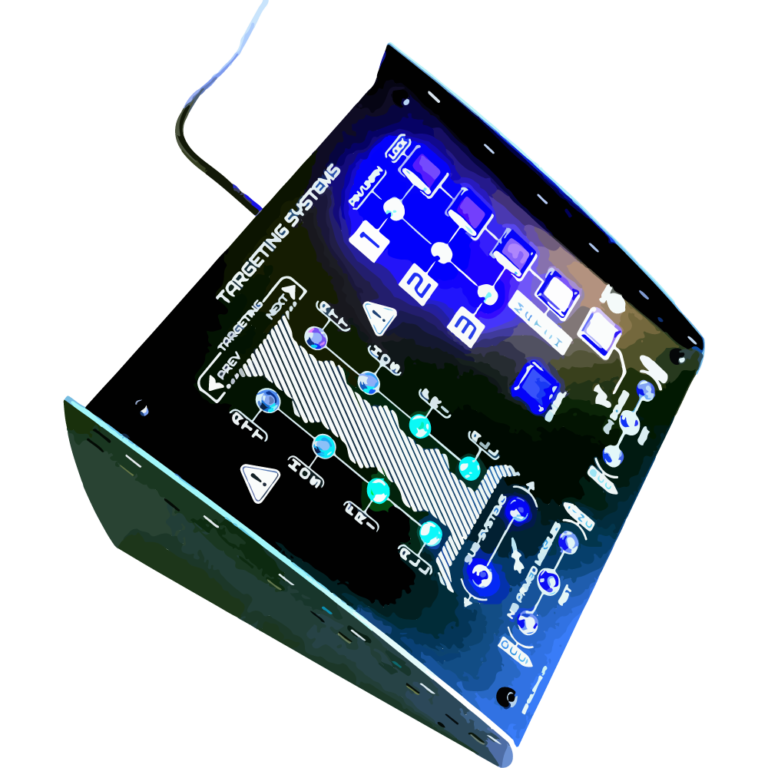 Keywords : Mining System, Star Citizen Mining Panel, Advanced Mining Controls, Mining Operations Control, Mining Efficiency Enhancer, Precise Laser Adjustment, Scanning and Ping Controls, Mining Module Integration, Salvage Gymbal Function, Cargo Jettison Timer, Laser Power Adjustment, Mining Laser Modes, Laser On/Off Controls, AutoPing Radar Function, Mining Panel Lighting, Dynamic Lighting Effects, Mining Control Panel, Star Citizen Mining Gear, Space Mining Solutions, Mining Console Interface, Mining Efficiency Boost, Precision Mining Tools, Advanced Mining Equipment, Mining System Customization, Mining Panel Configurations, Control Panel for Mining, Star Citizen Mining Add-on, Mining Technology Solutions, Space Mining Accessories, Mining Operations Management, Enhanced Mining Experience, Mining Interface Controller, Mining Radar Controls, Mining Panel Functionality, Star Citizen Mining Mods, Custom Mining Controls, Mining Panel Upgrades, Mining Tool Adjustments, Laser Power Management, Star Citizen Mining Gear, Mining System Integration, Mining Equipment Enhancements, Dynamic Mining Controls, Customizable Mining Setup, Star Citizen Mining Console, Efficient Mining Operations, Advanced Mining Console, Mining Control Hub, Star Citizen Mining Interface, Mining Efficiency Solutions.