the price includes 0.08€ ecotax
USB control panel designed for Star Citizen game.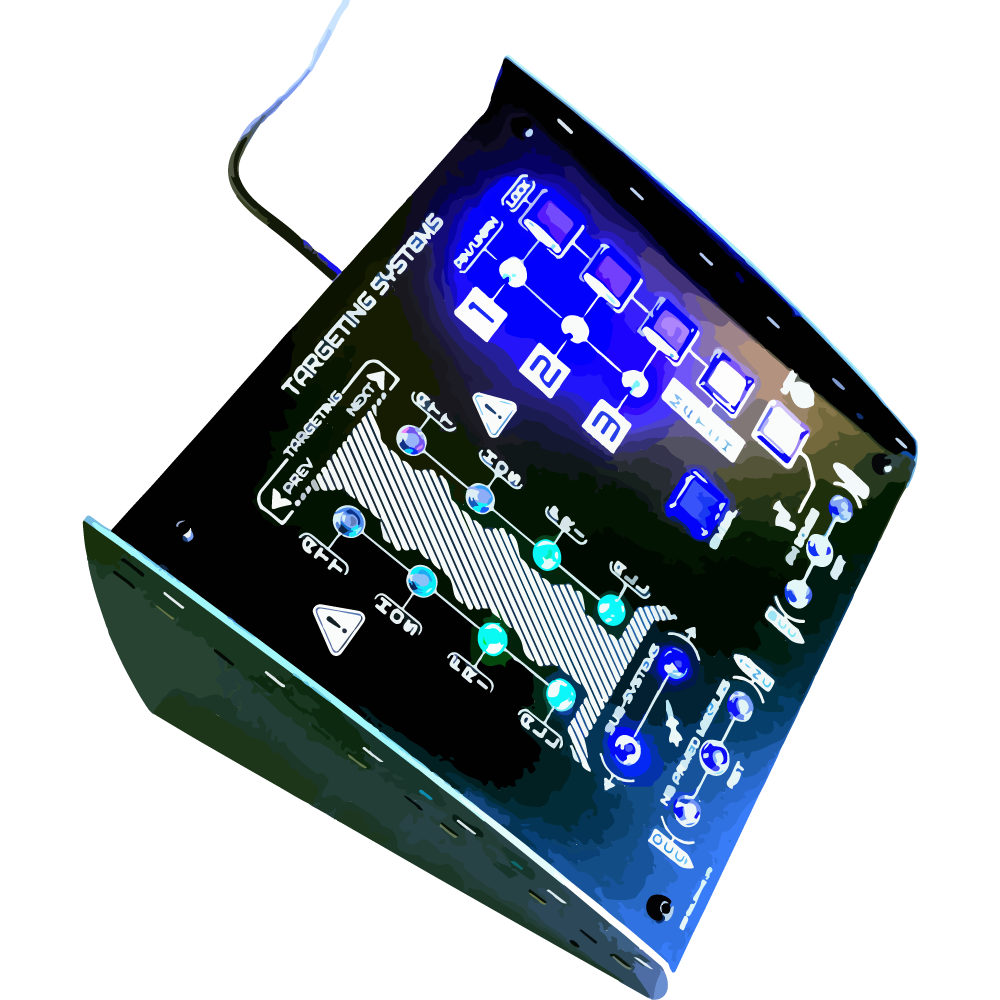 Experience precision targeting like never before with our advanced Targeting Systems. Designed to elevate your star-faring potential in any space adventure, this cutting-edge panel puts targeting control at your fingertips.
Navigate through targets effortlessly with intuitive PREVIOUS and NEXT buttons for attackers, hostiles, and friends. Pinpoint specific subsystems like shields, thrusters, and weapons with ease, gaining a tactical edge in battles.
Take charge of your missile and bomb arsenal with dedicated functions to decrease, increase, or reset your ammunition count. Secure your targets with PIN, UNPIN, and LOCK functions, ensuring precise targeting and uninterrupted focus on your objectives.
Enhance your gameplay with MATCH TARGET VELOCITY, GIMBAL MOD, and LOCK TARGET features, allowing you to fully immerse yourself in the thrilling world of space combat.
Unleash the full potential of your starship and become a formidable force in the cosmos with our state-of-the-art Targeting Systems. Elevate your gaming experience and embark on thrilling space adventures with confidence and precision.
To target specific parts as shield, thrusters or weapons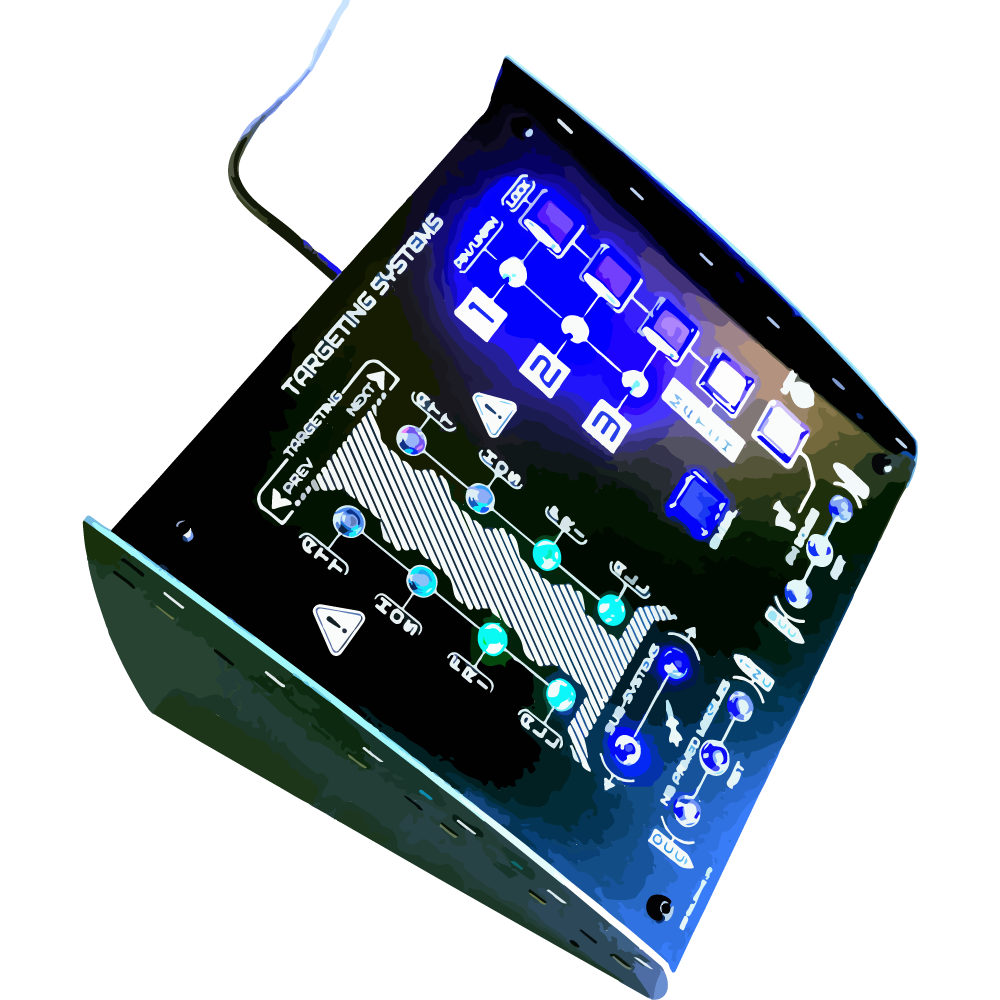 PIN - UNPIN & LOCK Functions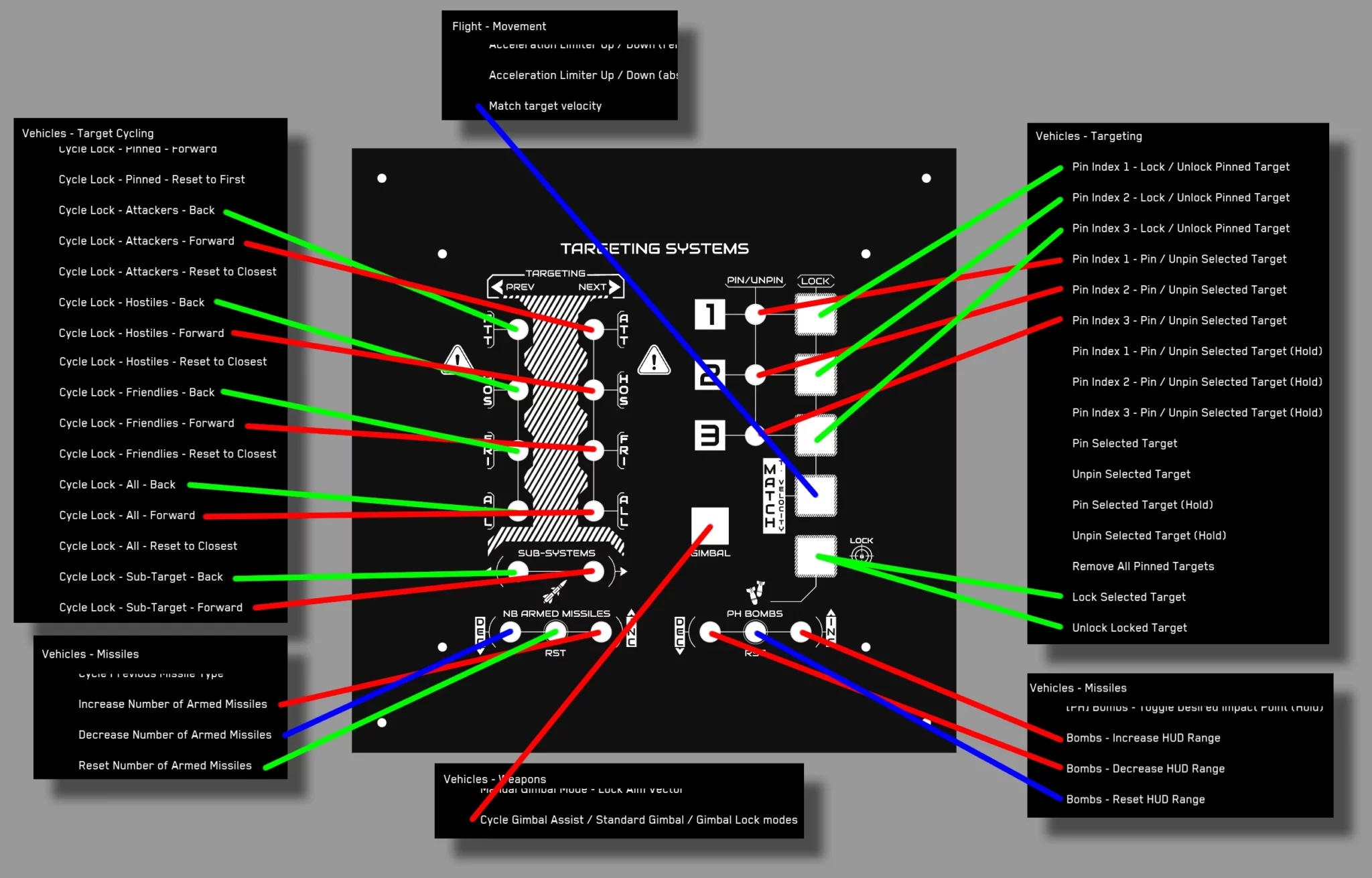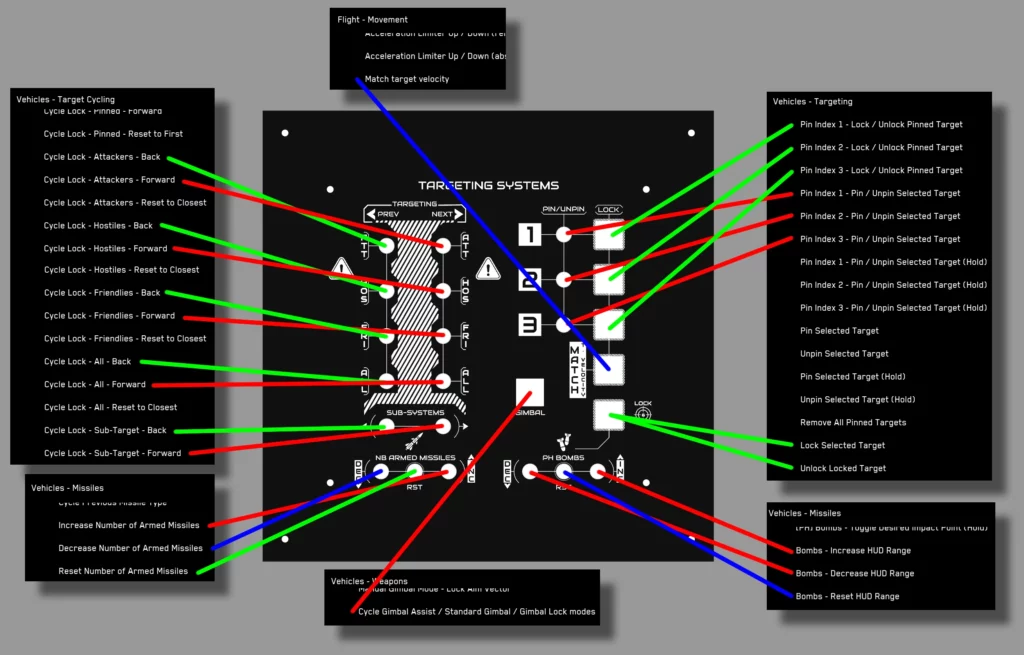 Our panels are available in 2 versions
• The first one is equipped with 2 side feet that allow easy installation on any desk.
• The second version is intended for people who want to build their own wooden cockpit. This version does not have feet and is directly screwed onto your setup.
In both cases, the product is plug & play and takes only a few minutes to install.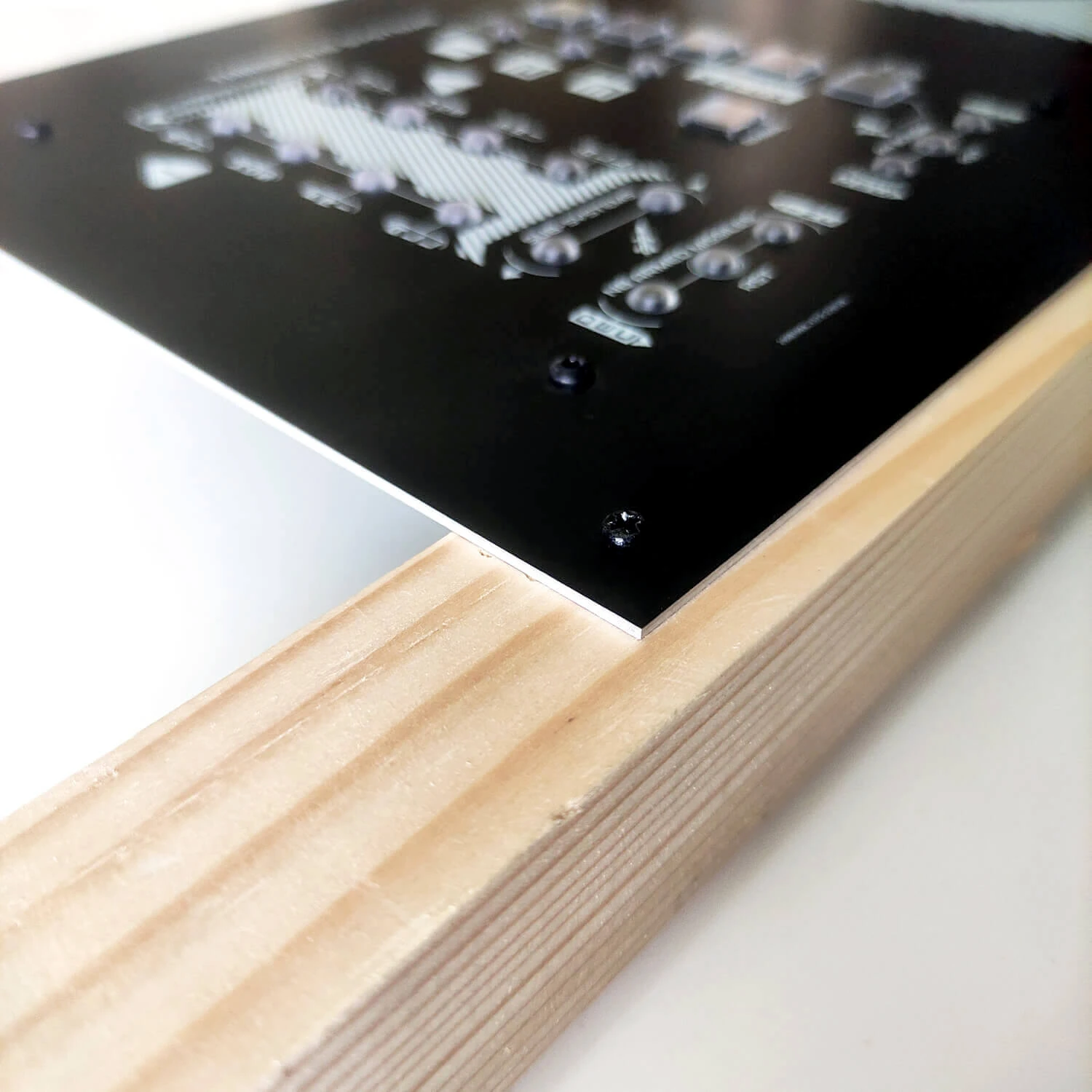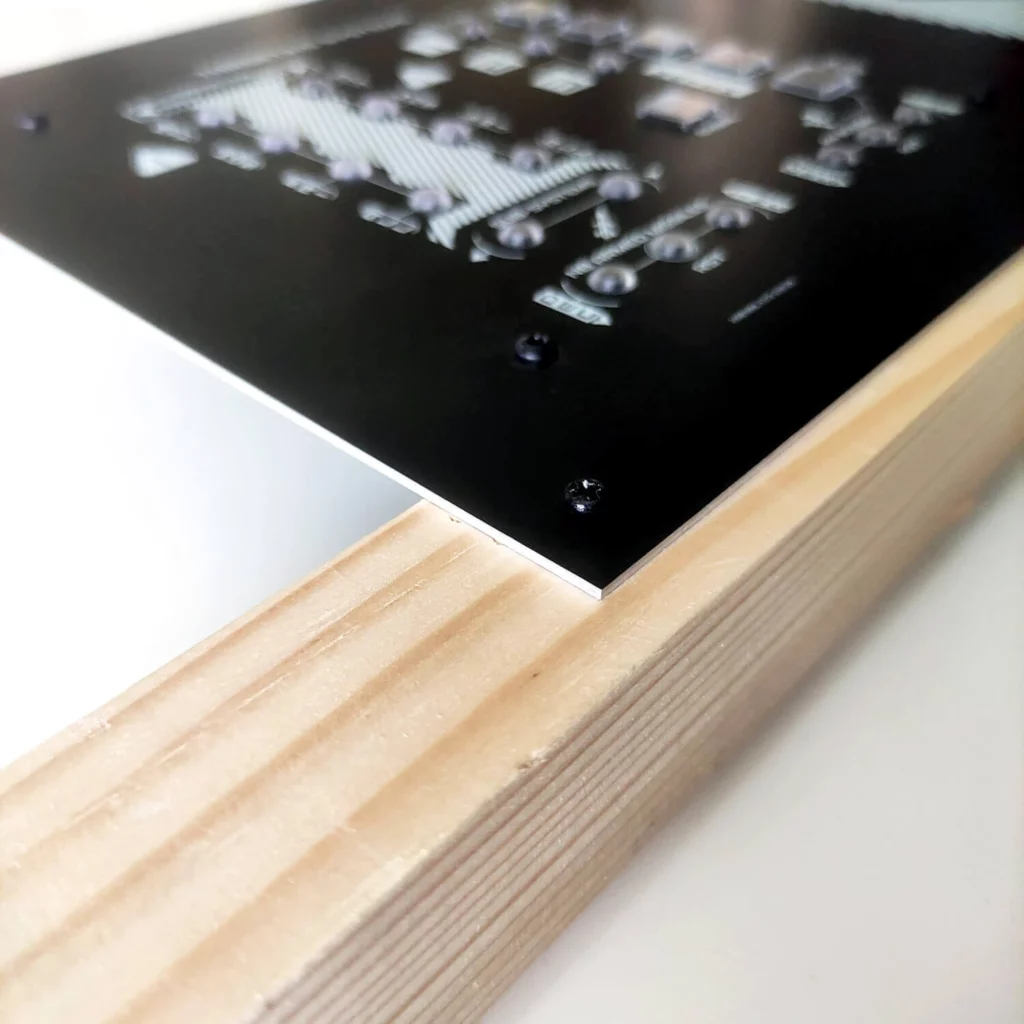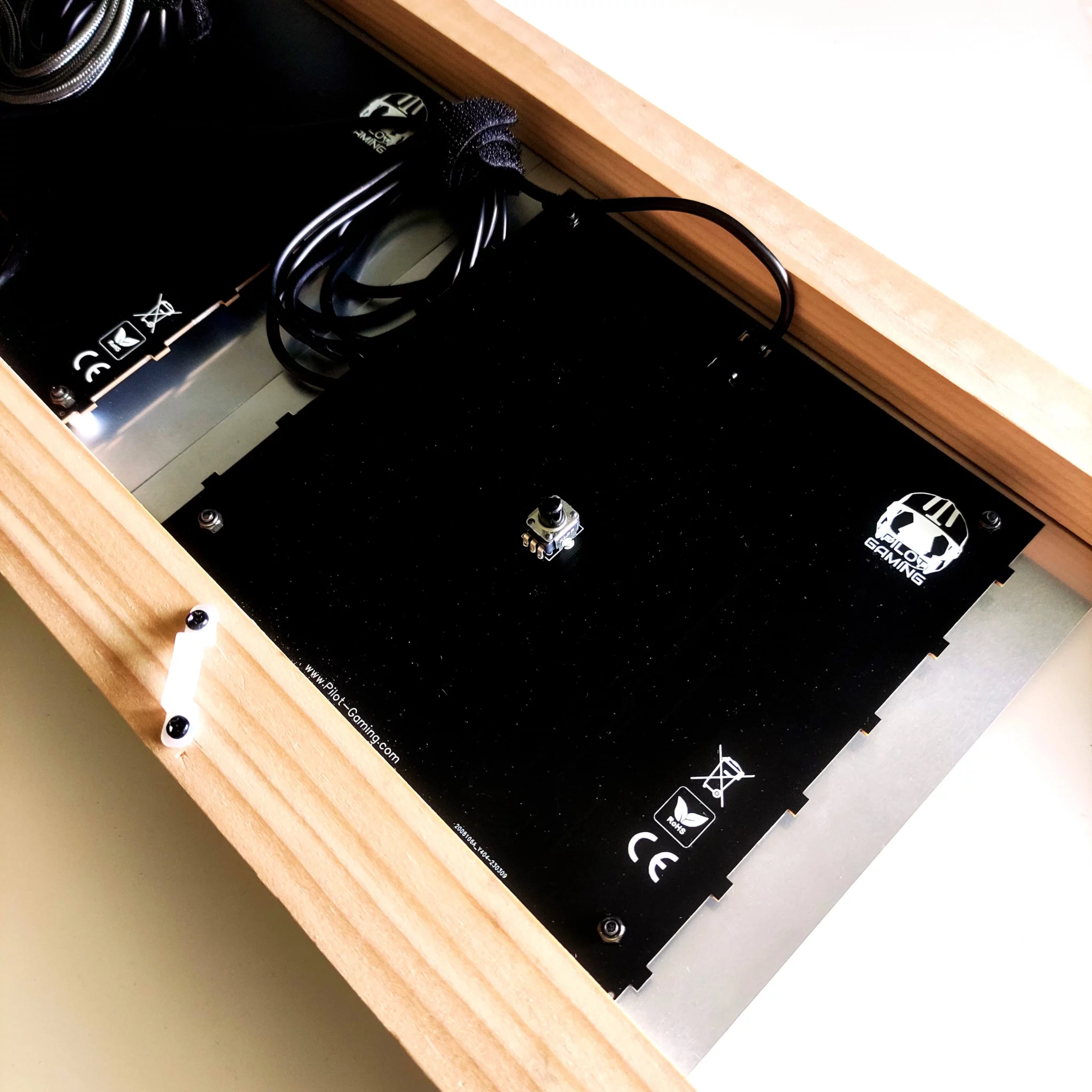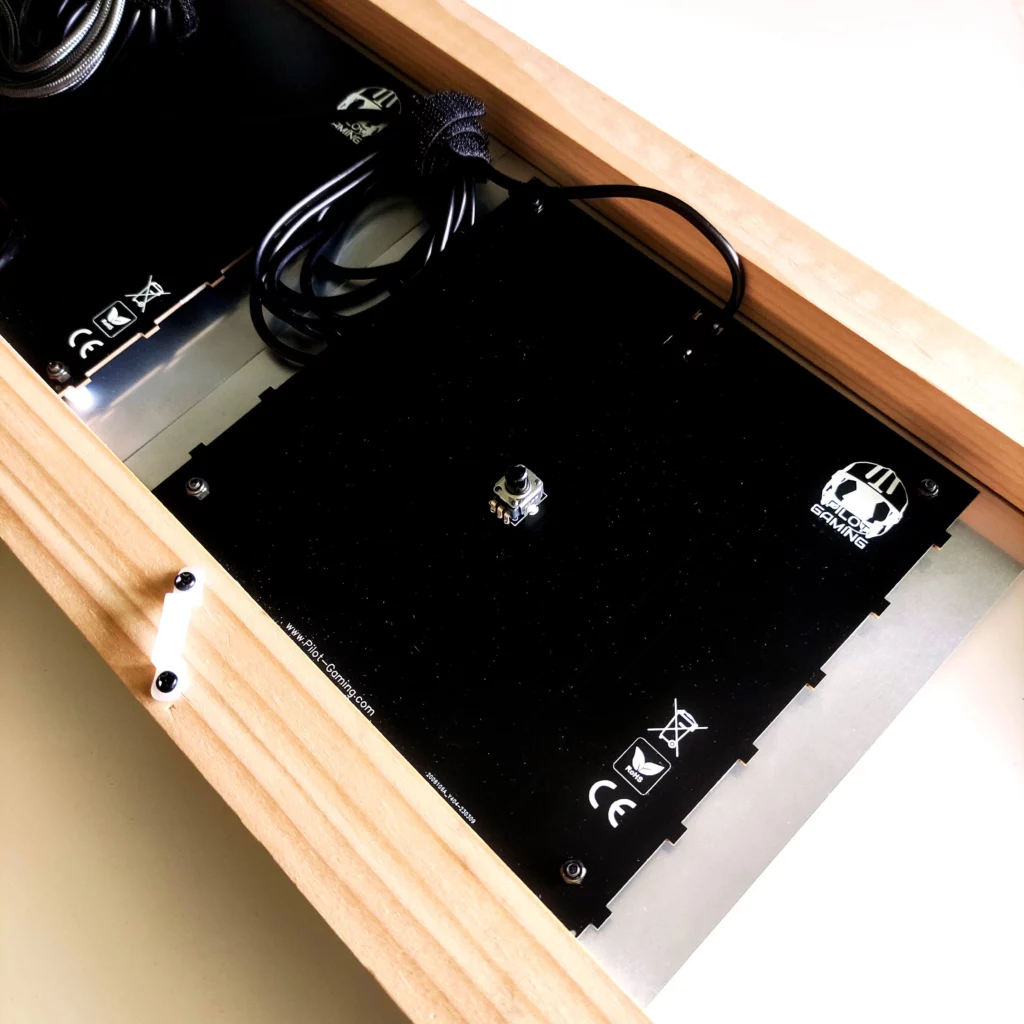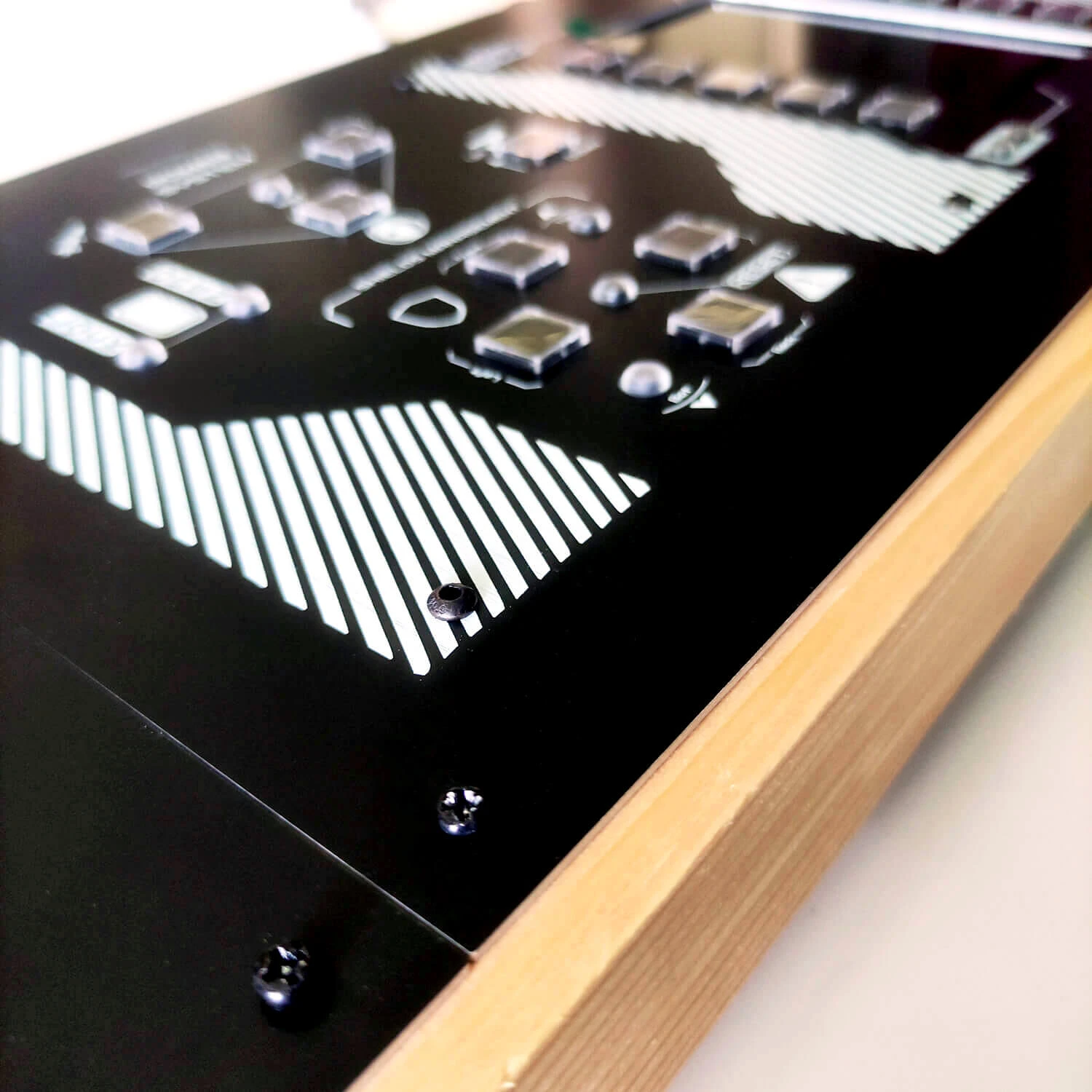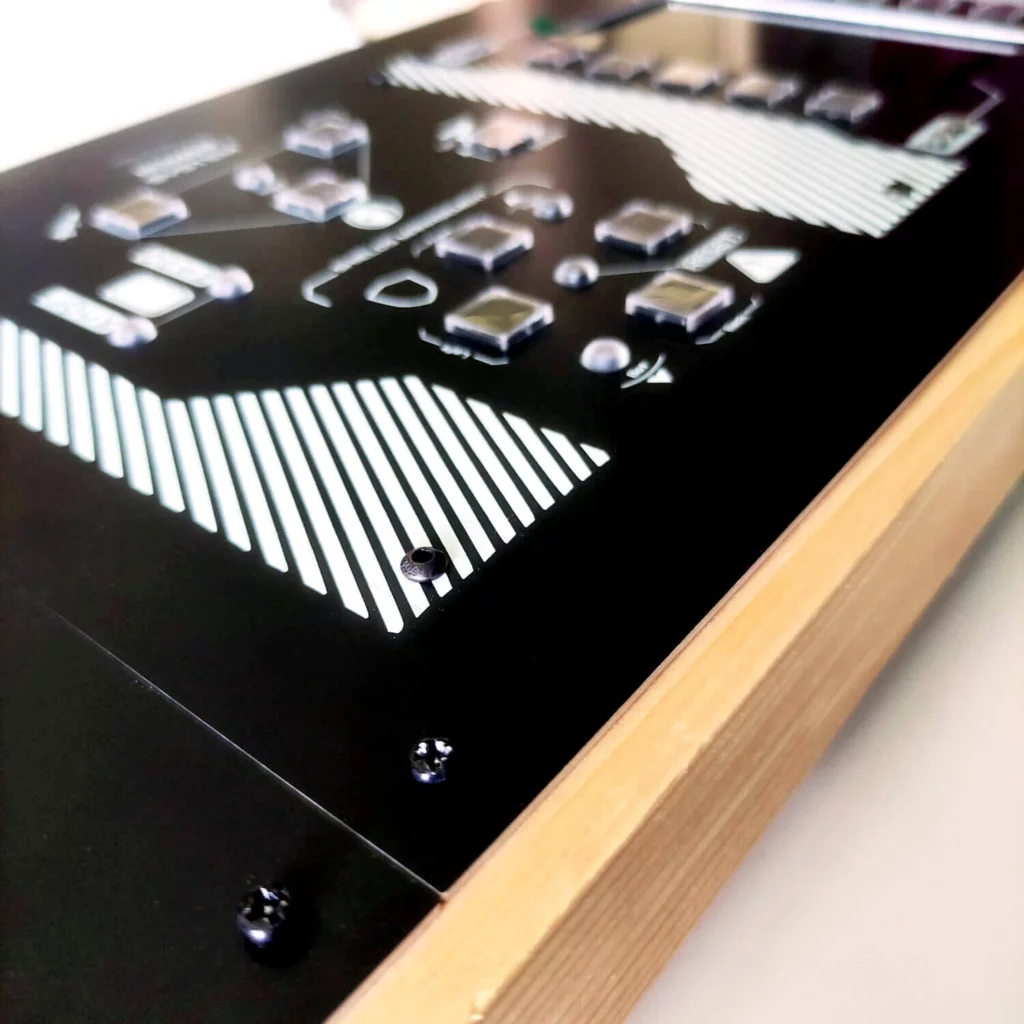 Additional information
| | |
| --- | --- |
| Weight | 0,5 kg |
| Dimensions | 20 × 20 × 20 cm |
| Power consumption | 160 mA |
Enhance gaming with our 5″ Screen & Mining Systems panels!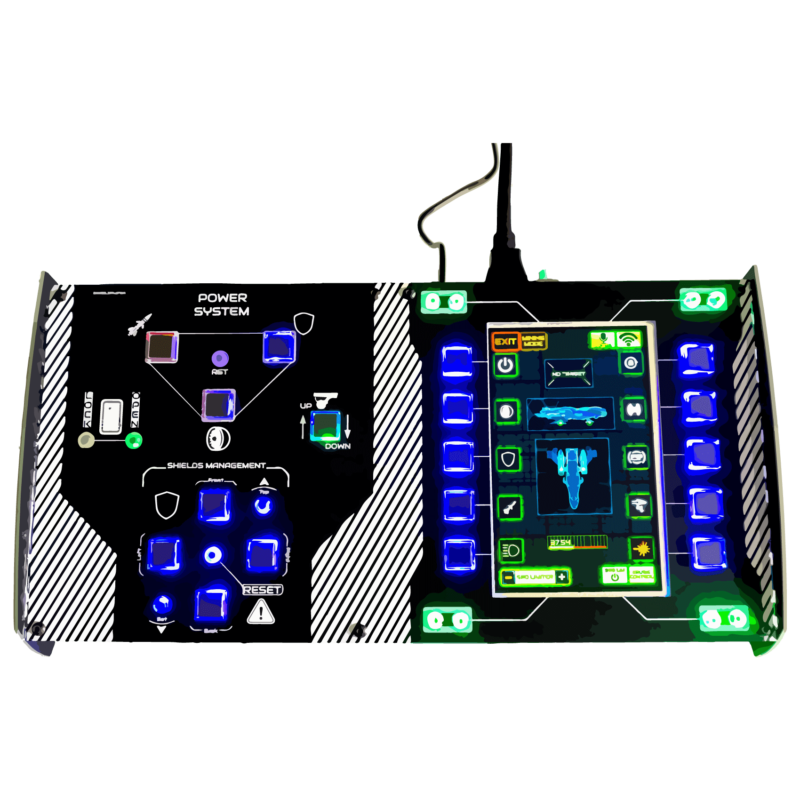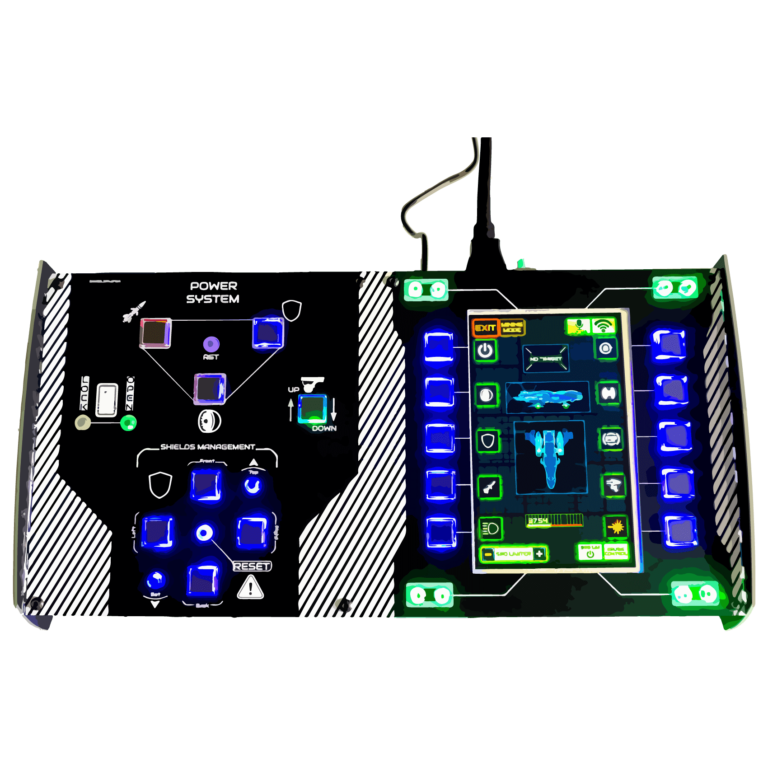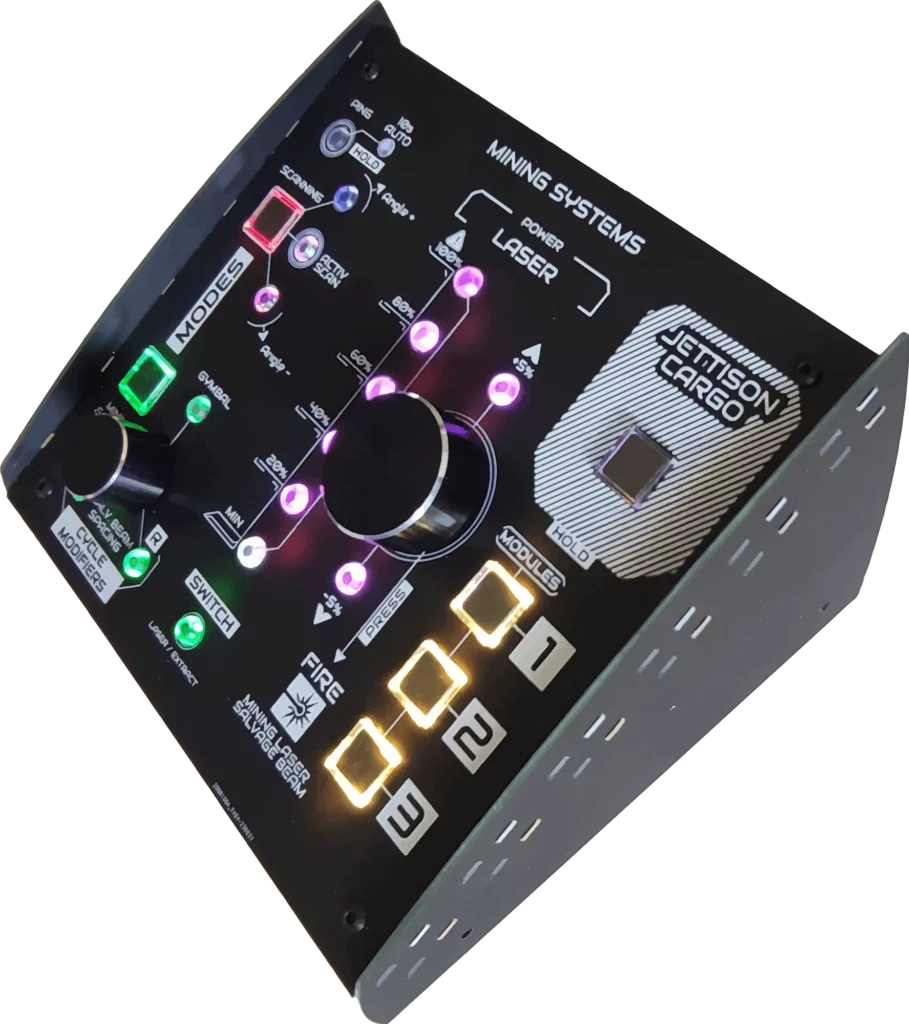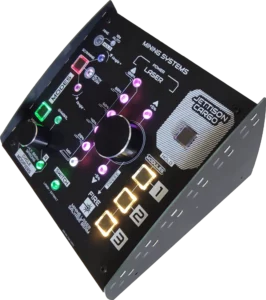 Keywords : Targeting Systems, USB Panel, Star Citizen, Combat Control, Gaming Cockpit, Target Locking, Flight Simulation, Gaming Accessories, Star Citizen Controls, Customizable Panel, USB Control Panel, Cockpit for Star Citizen, Space Combat, Target Management, Gaming Peripherals, Star Citizen Cockpit, Flight Simulation Accessories, Gaming Gear, Gaming Immersion, Target Lock System, Control Panel for Star Citizen, Gaming Setup, Space Simulation, Gaming Gadgets, Gaming Controller, Cockpit Display, Gaming Desk, Flight Control Panel, Gaming Cockpit Design, Star Citizen Targeting, Flight Sim Cockpit, Gaming Equipment, Combat Simulator, Star Citizen Accessories, Target Lock Mechanism, Cockpit Controller, Gaming Gear Upgrades, Targeting Interface, Star Citizen Controls Panel, Flight Simulation Cockpit, Gaming Control Panel, Combat Targeting System, Star Citizen Cockpit Design, Gaming Cockpit Accessories, Target Lock Button, Gaming Cockpit Set, Star Citizen Gaming Gear, Flight Simulation Gear, Gaming Cockpit Setup, Target Lock Panel.