the price includes 1.25€ ecotax
USB control panel designed for Star Citizen game.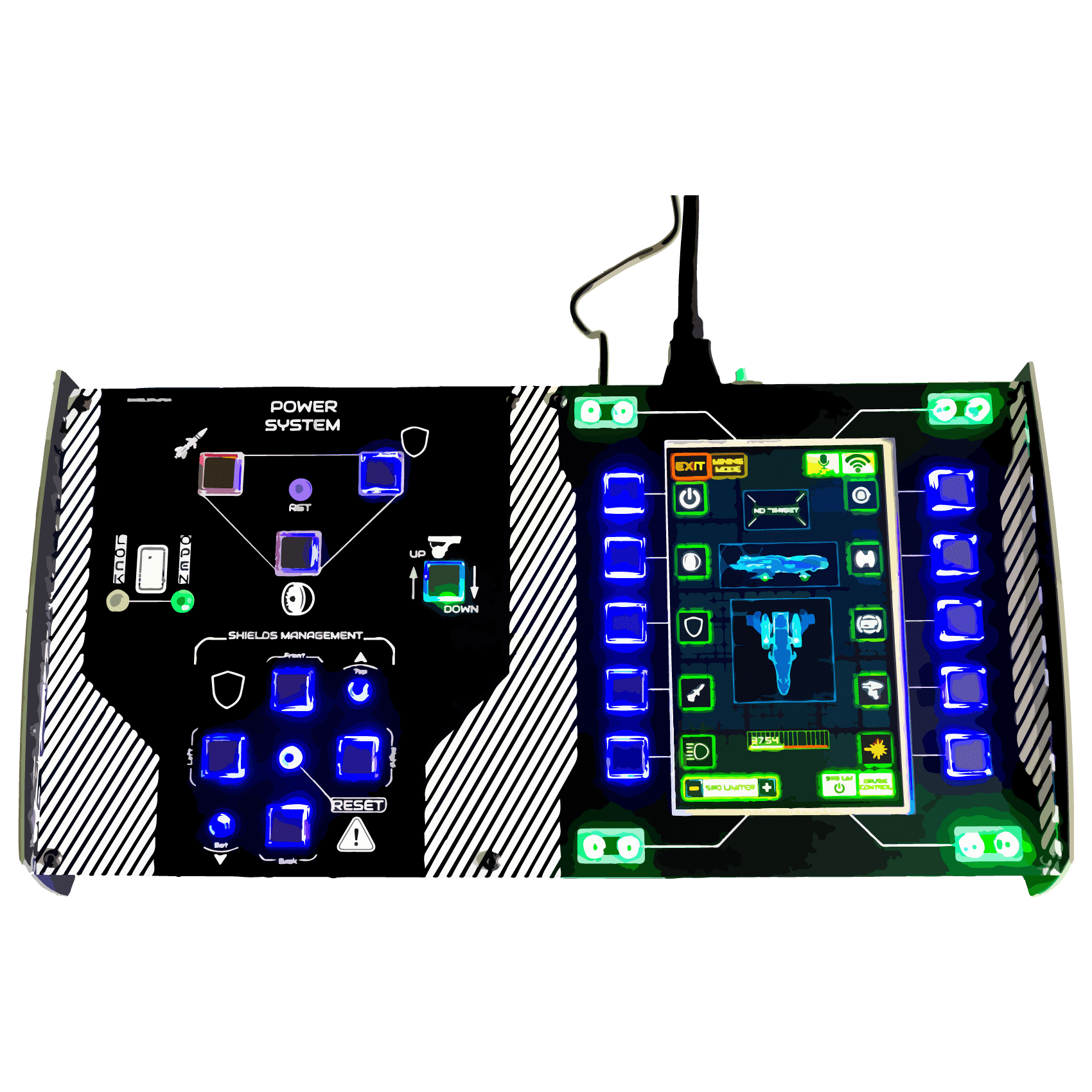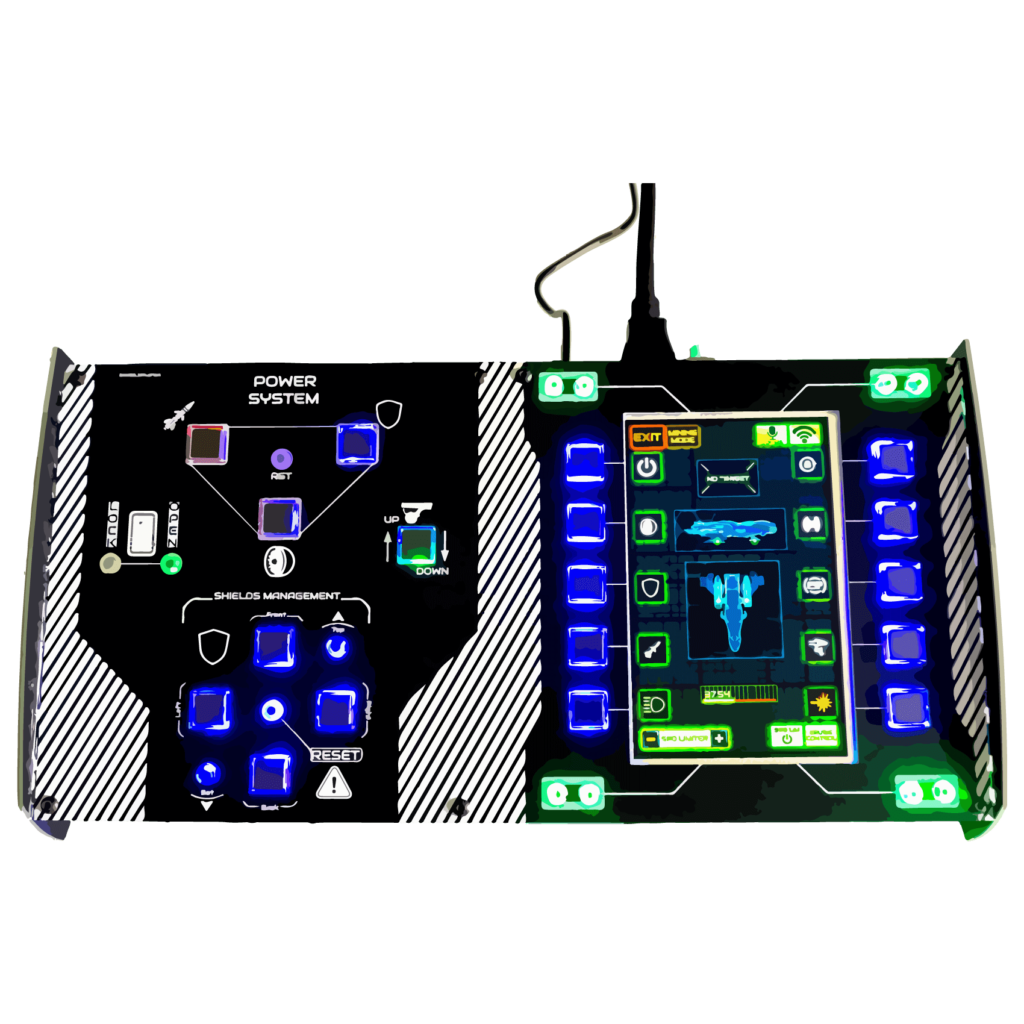 Take control of your Star Citizen gameplay with the 5″ Screen Panel, offering seamless power management, shields control, and custom MFD screen functions. Adjust weapon, shield, and thruster power with ease using dedicated buttons. Lock and unlock doors, raise or lower landing gears effortlessly.
Manage shields from multiple angles and reset configurations as needed. With 8 green and 10 blue customizable buttons, you can create personalized functions tailored to your gaming style. Elevate your in-game experience with this versatile control panel, perfect for any Star Citizen enthusiast seeking a dynamic and immersive gaming adventure.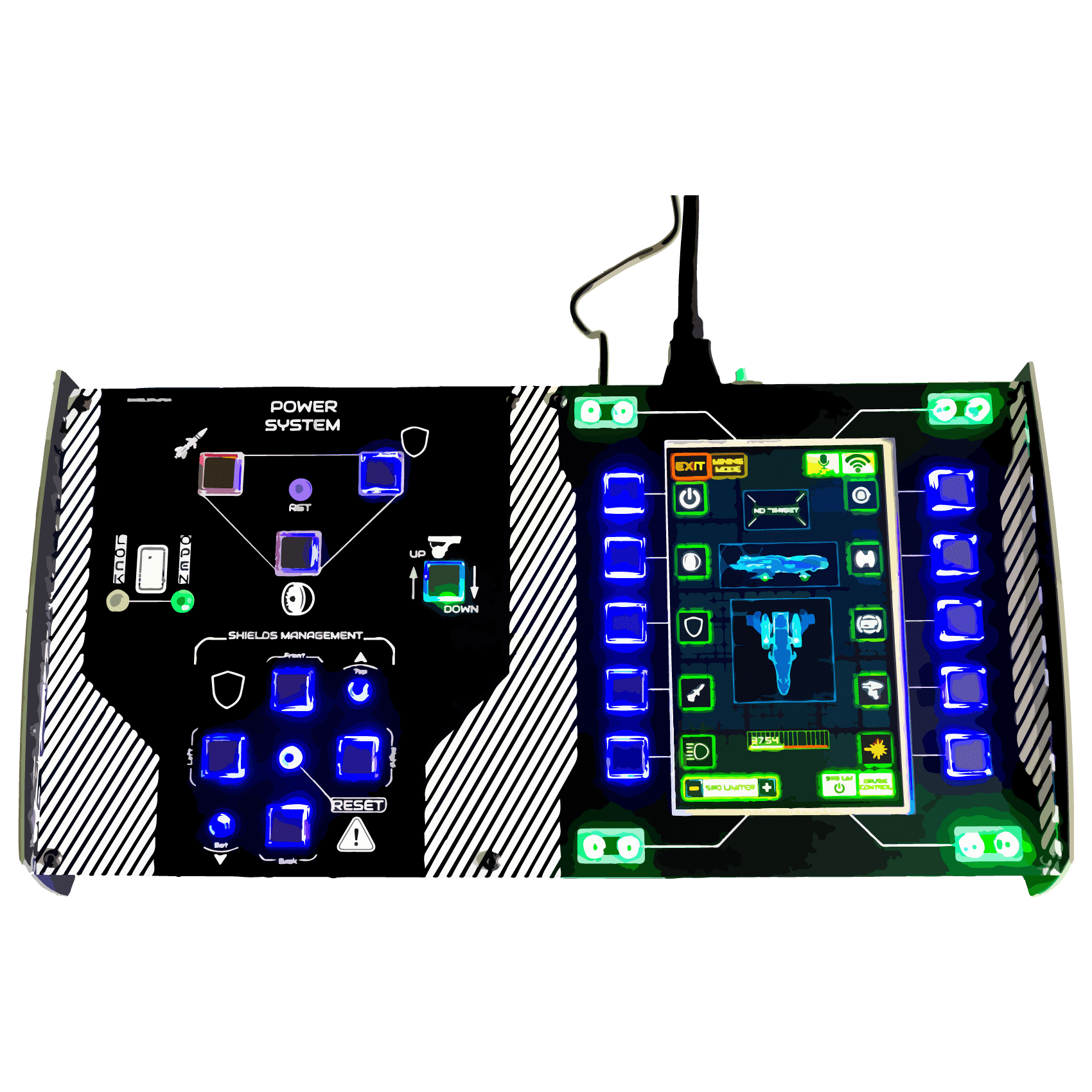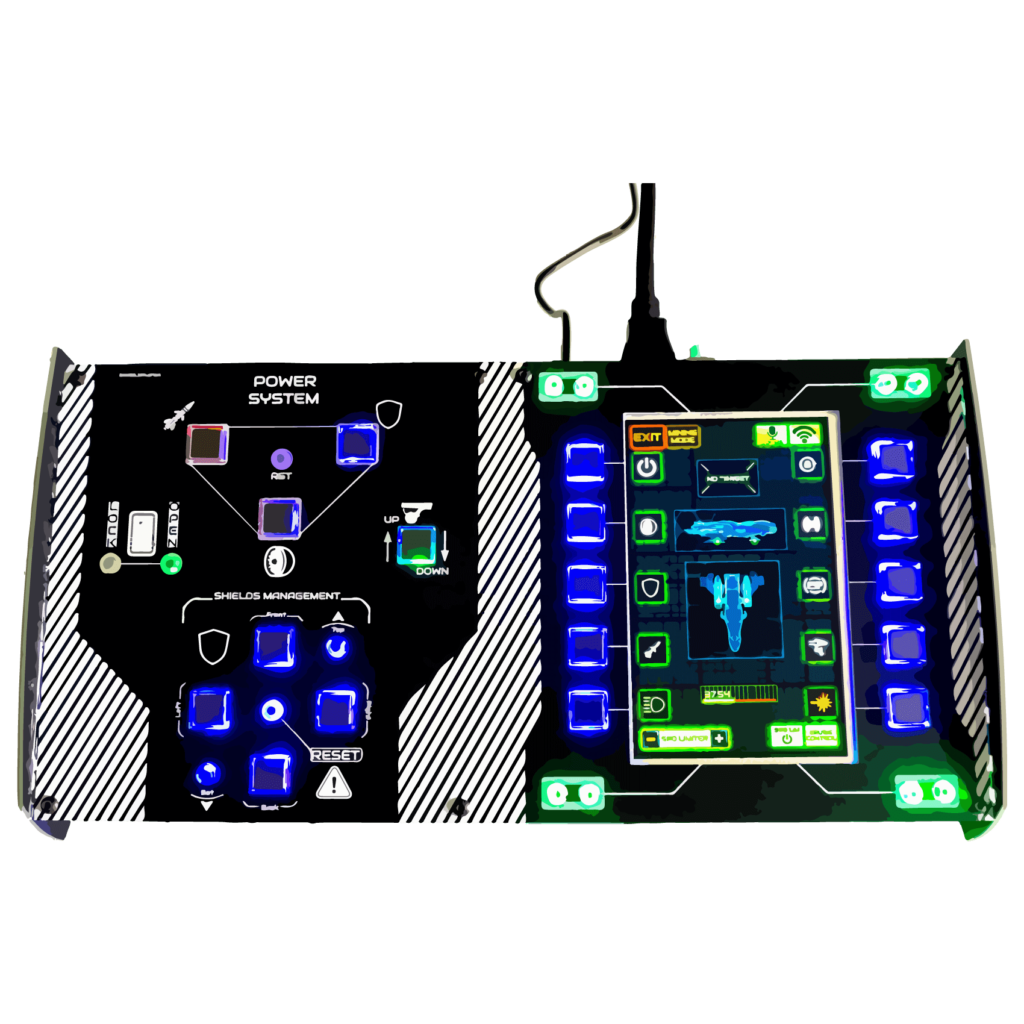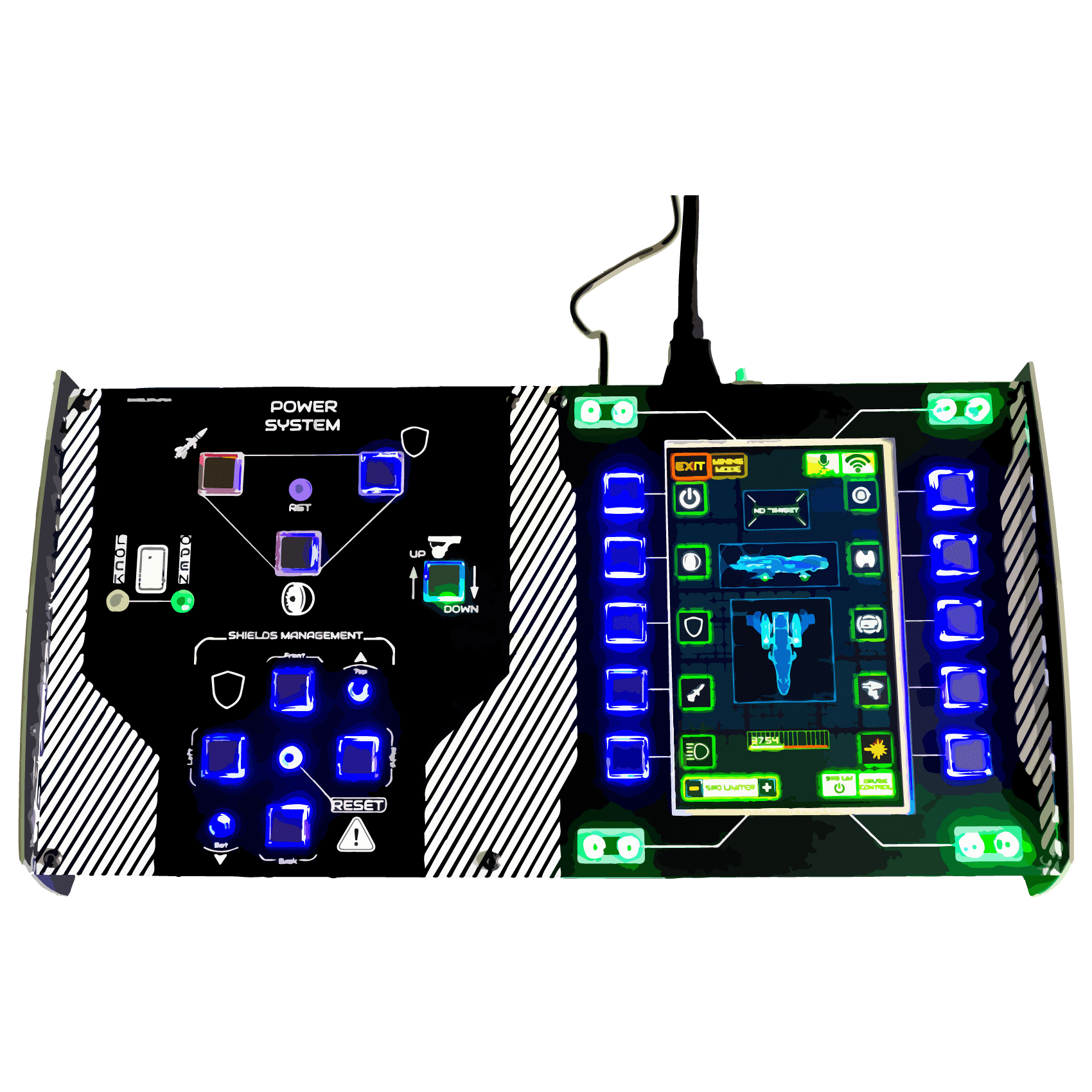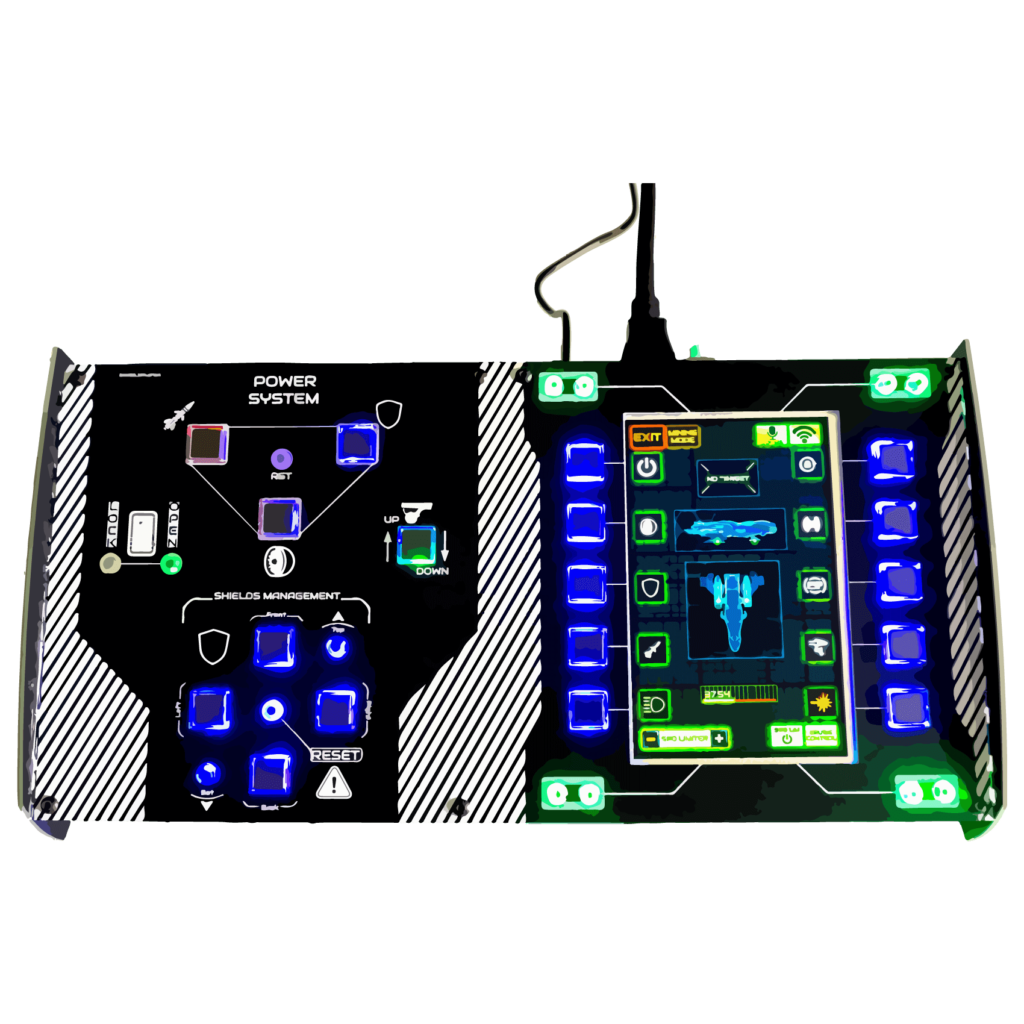 • 1x USB Cable 1.5m lenght
Lighting is
also powered directly throught USB
• 1x USB Magnetic cable for
screen alimentation
• 1x HDMI for screen data
Easily redirect the power in your ship
Unlock / Lock
Open / Close
LCD screen on which you can
easily display your own configuration
(jpg, png, animated gif)
Front / Back
Left / Right
Top / Bottom
RST
18 buttons for custom functions as
quantum jump, spin lock, lights,
speed limiter, ...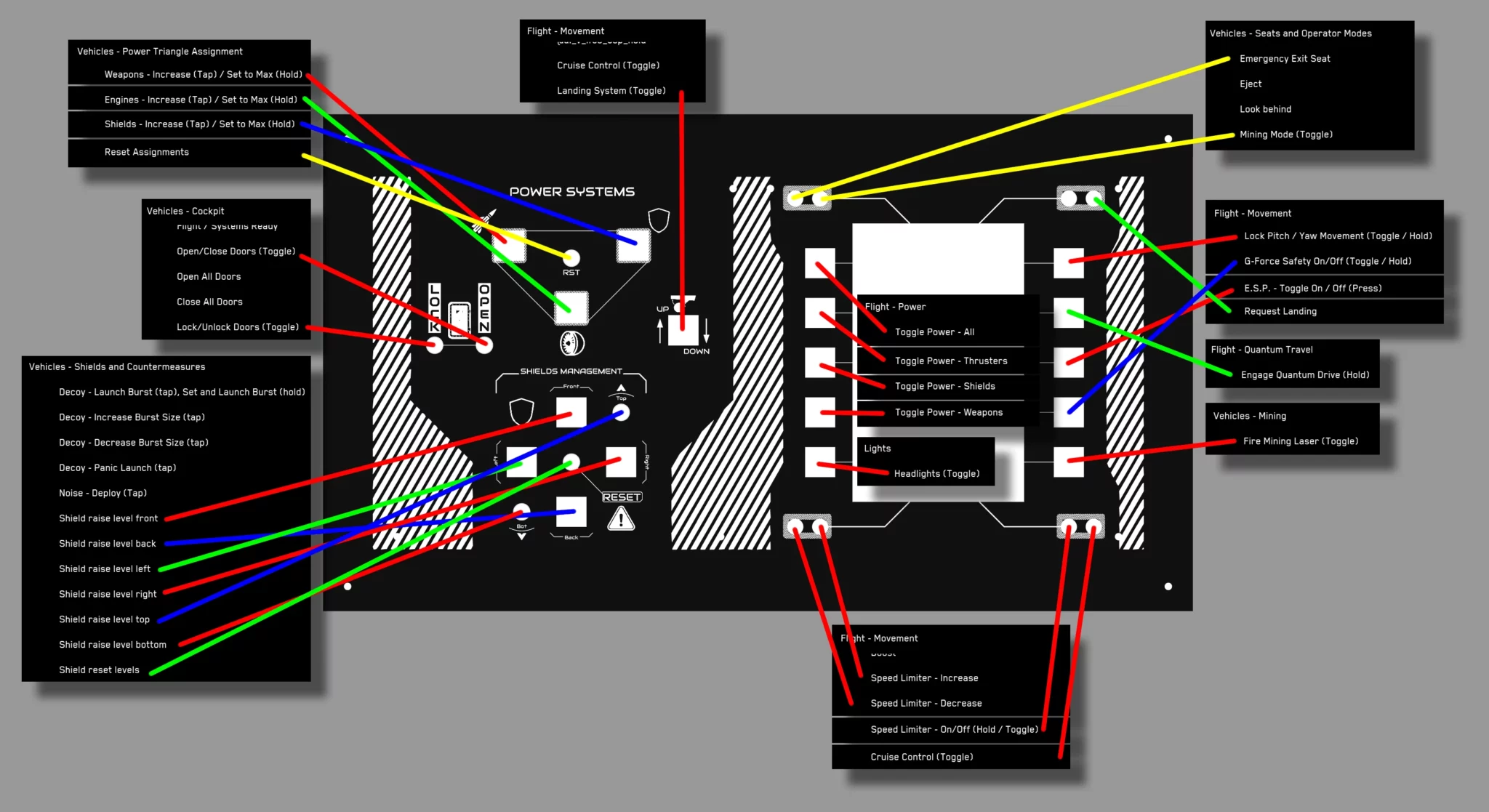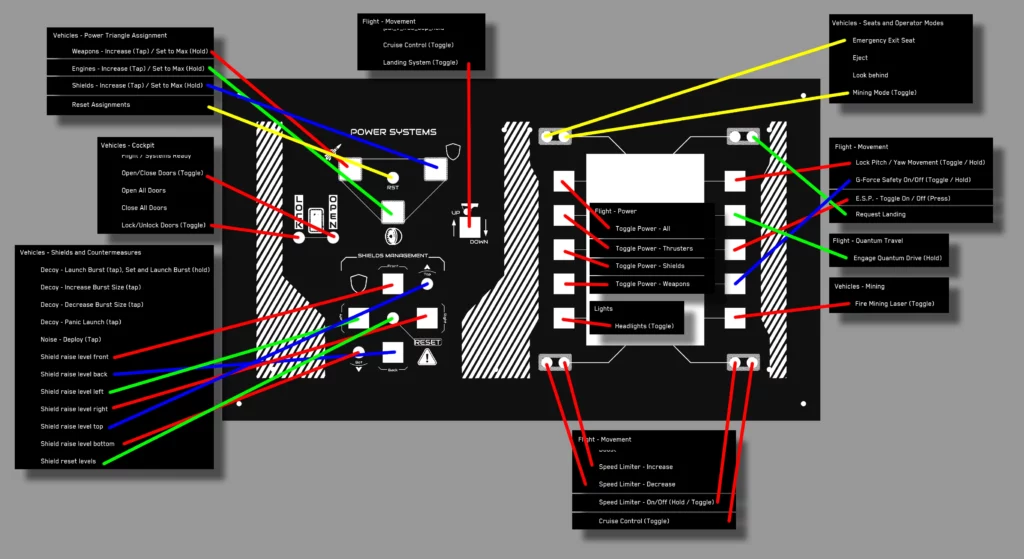 Our panels are available in 2 versions
• The first one is equipped with 2 side feet that allow easy installation on any desk.
• The second version is intended for people who want to build their own wooden cockpit. This version does not have feet and is directly screwed onto your setup.
In both cases, the product is plug & play and takes only a few minutes to install.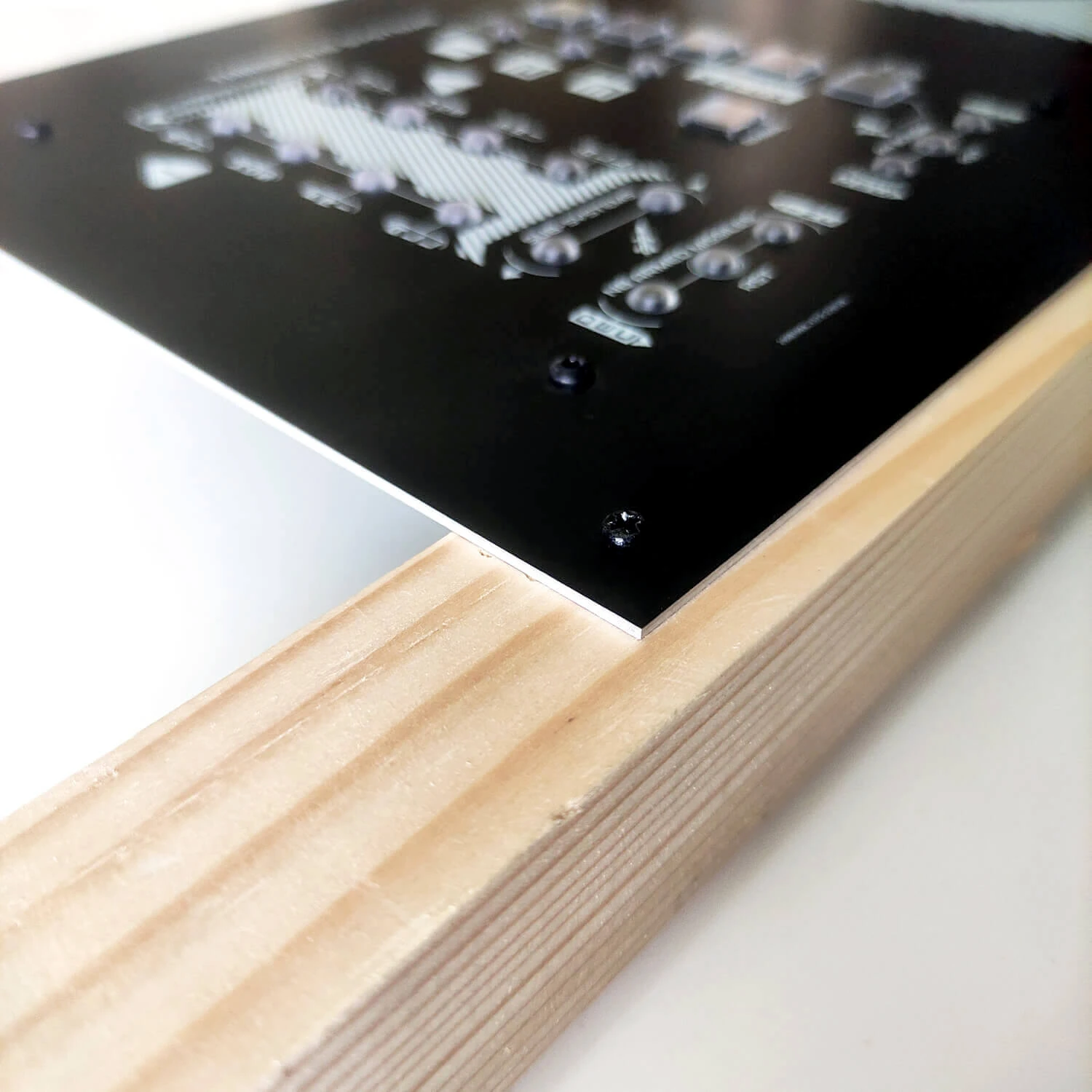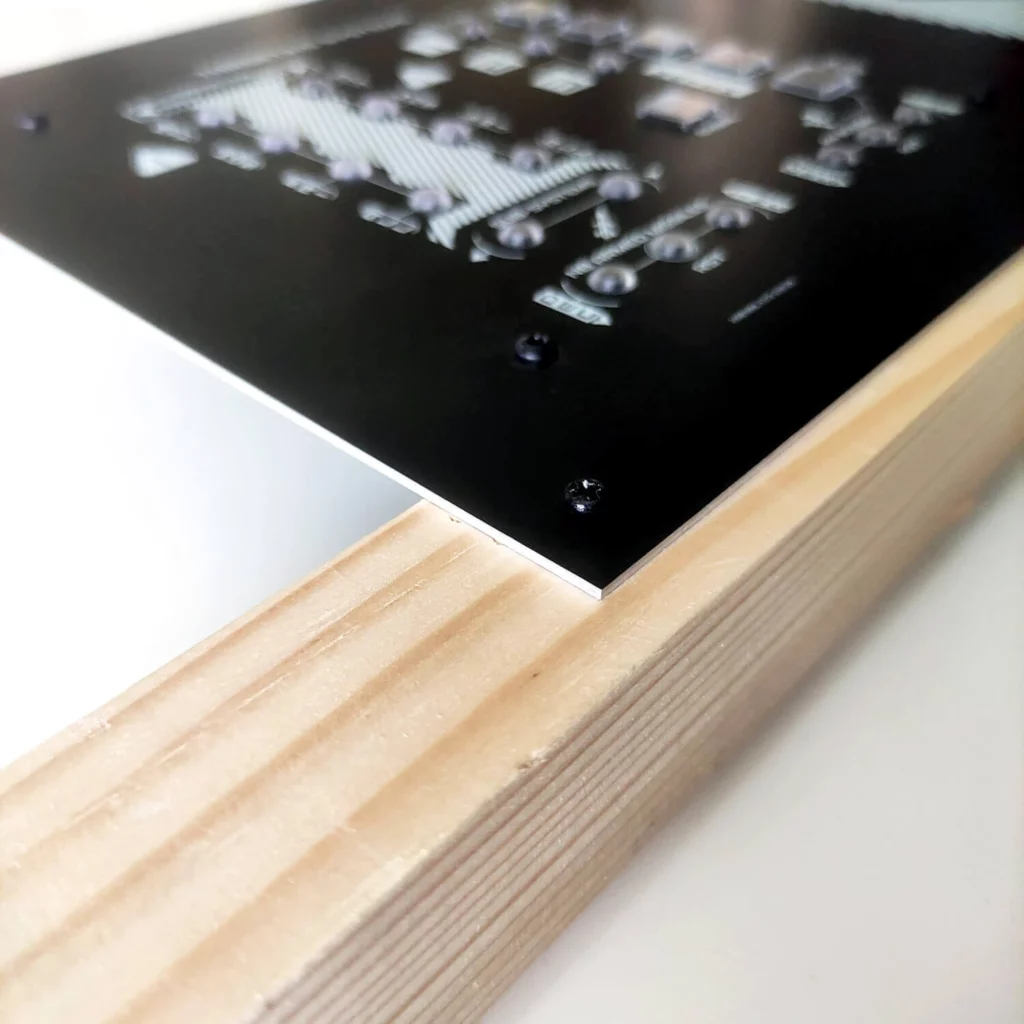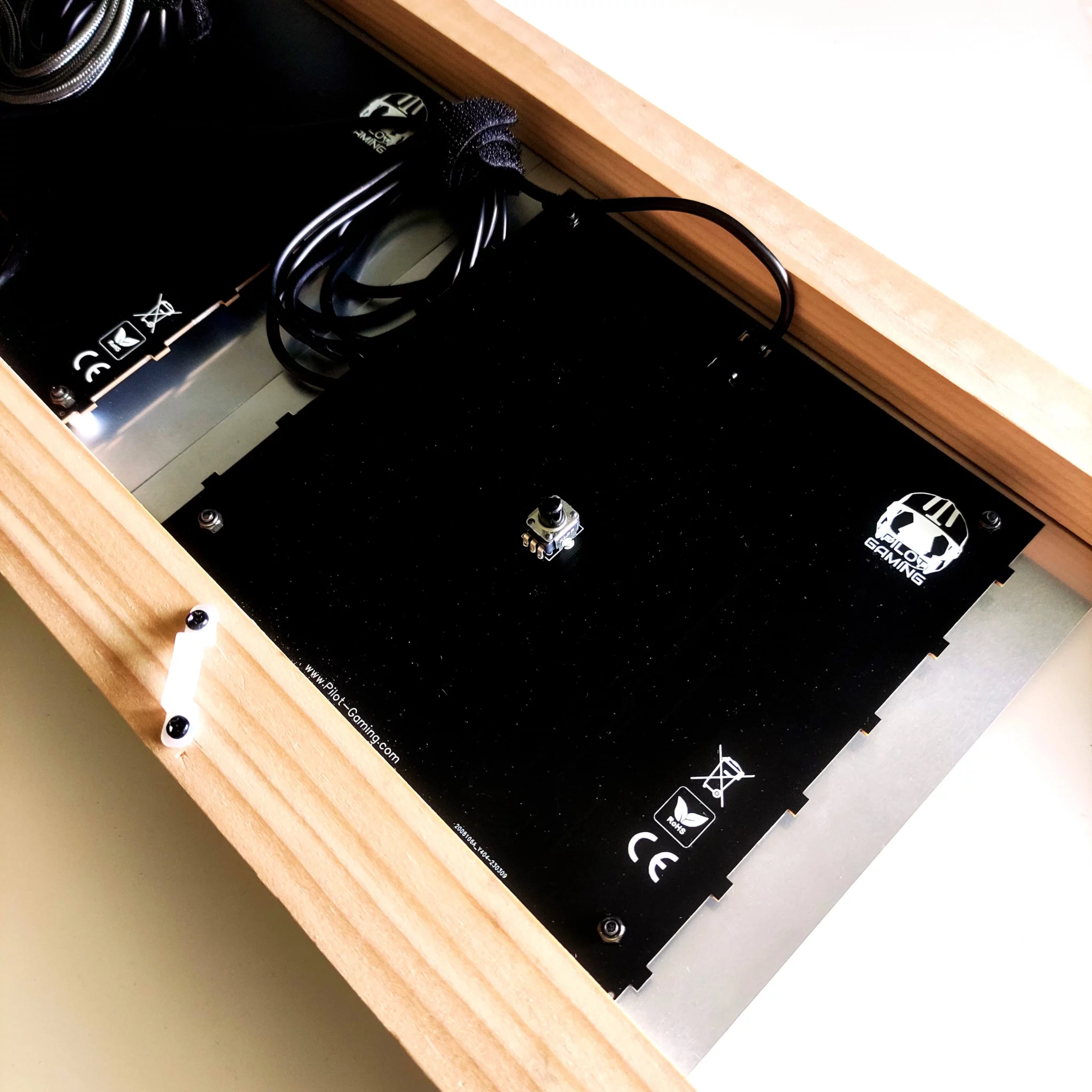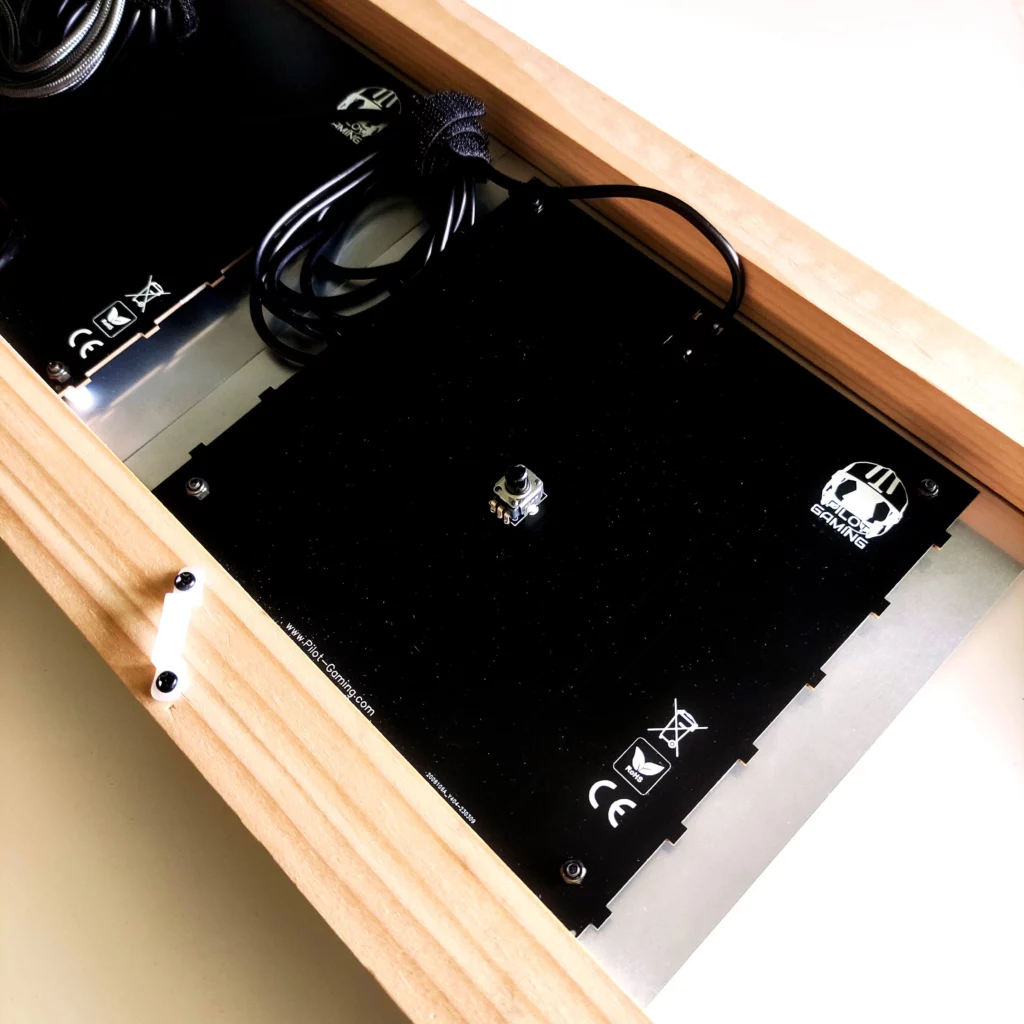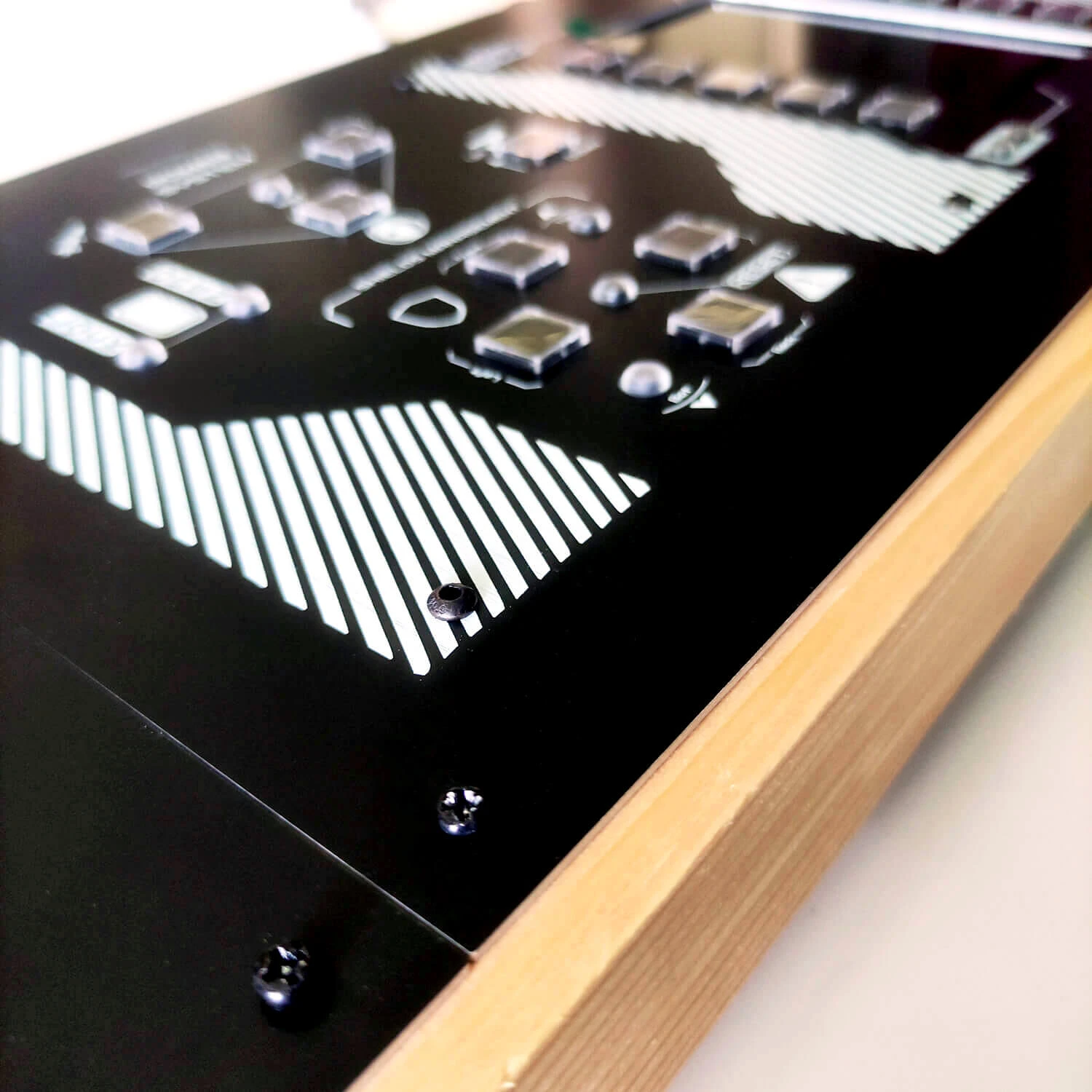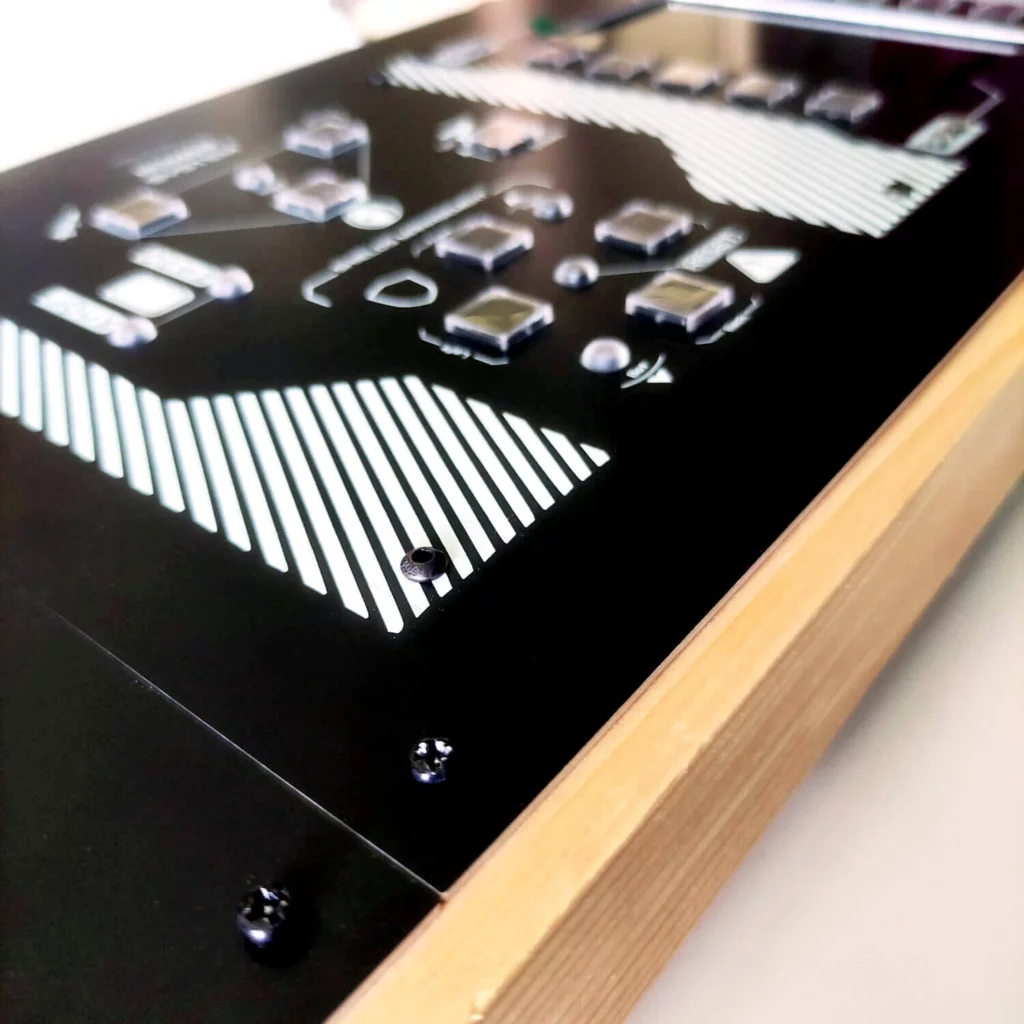 Additional information
| | |
| --- | --- |
| Weight | 1,1 kg |
| Dimensions | 30 × 15 × 15 cm |
| Power consumption | 700 mA |
Enhance gaming with our Targeting & Mining Systems panels!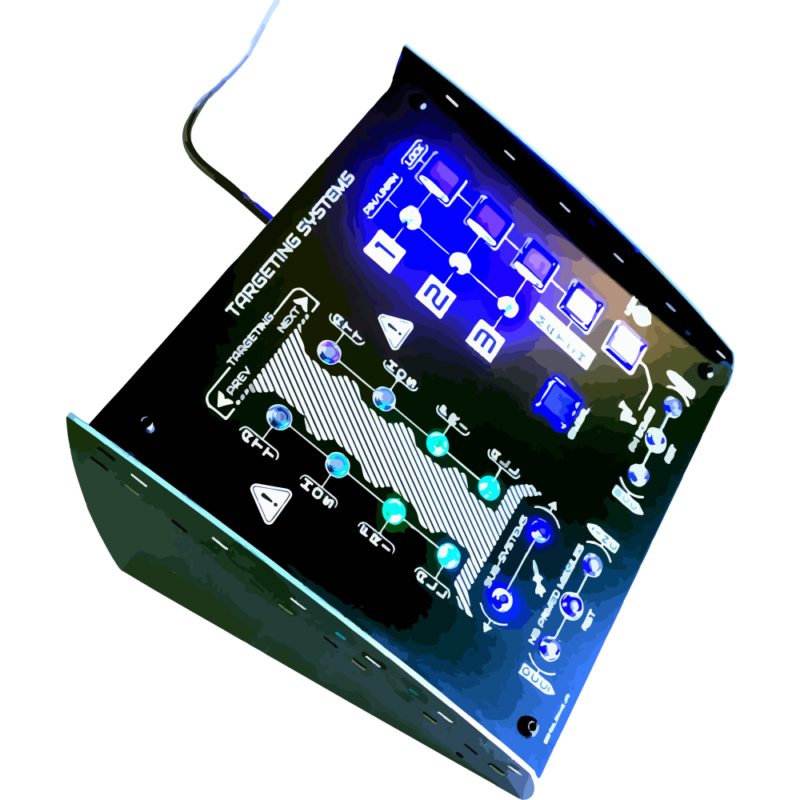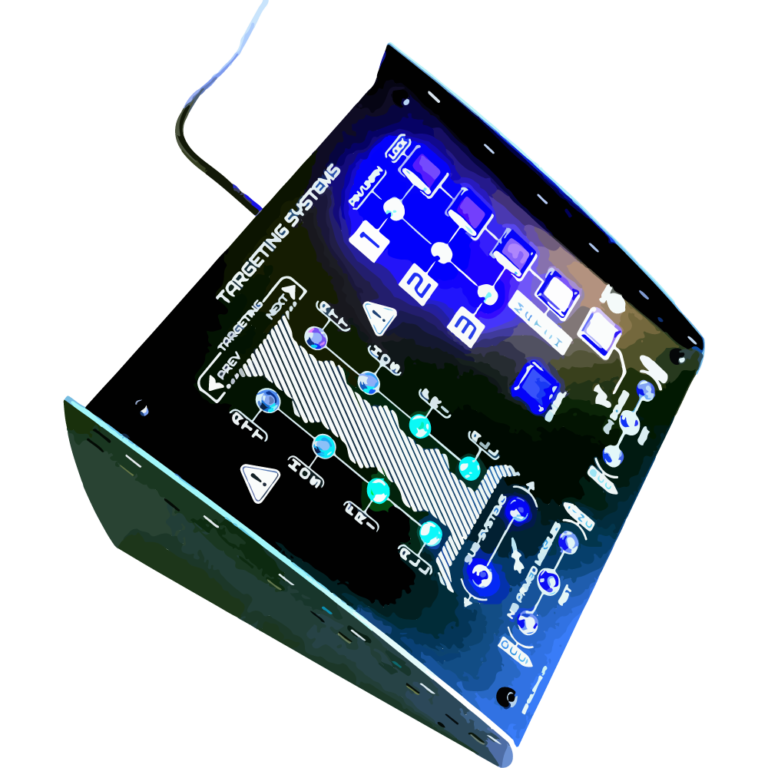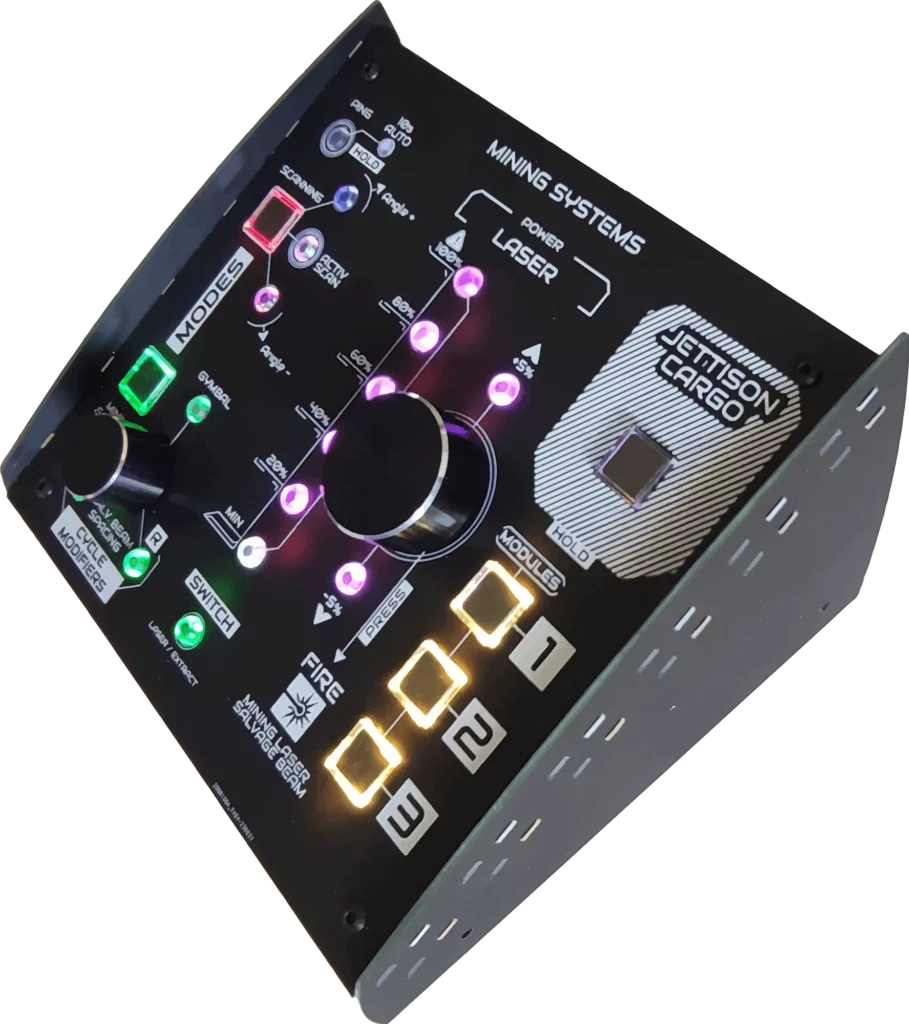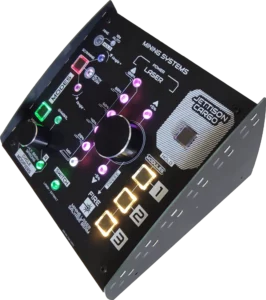 Keywords : Desktop cockpit, Star Citizen, USB Panel, 5-inch screen, Flight simulation, Gaming accessories, Configurable display, USB panel, Gaming cockpit, Gamer desk, Ergonomic design, Customization, Star Citizen templates, Gaming setup, Flight simulator, Control panel, Gaming desk, Touchscreen display, Information display, Space simulator, Gaming cockpit, Gaming comfort, Configurable for video games, Gamer desk, Gaming peripherals, Star Citizen cockpit, Gaming desk, Flight simulation cockpit, Customizable screen, Star Citizen accessories, Dynamic display, Gaming simulation, Ergonomic gaming desk, USB control panel, Design for Star Citizen, Custom cockpit, Versatile screen, Star Citizen flight simulator, Design gaming desk, Gaming immersion, Gaming cockpit, Flight simulation accessories, Gaming desk for Star Citizen, Gaming display, USB panel, Star Citizen gaming desk, Space flight simulator, Gaming desk with screen, Cockpit accessories, Star Citizen gaming cockpit.